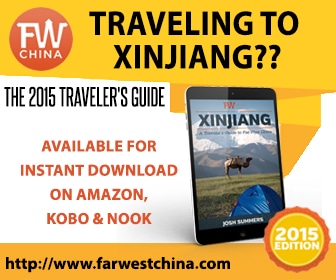 Oftentimes when people return from traveling Xinjiang and the Silk Road, the very first thing they want to get their hands on is a Xinjiang recipes…a cookbook with authentic Uyghur recipes and Hui recipes.
Unfortunately – at least as far as  I can tell – this does not exist in English.
Fortunately there are plenty of online resources that can help…if you're willing to dig and find them! I've decided to take a few minutes here to share with you a few of my favorite Xinjiang foods as well as the recipes that will allow you to cook them at home.
Each dish will have an internal link that will give you more details about the specific dish, as well as an external link to an authentic recipe for you to use.
Uyghur Bread Recipe – Naan (馕)
You can't make Uyghur bread at home, right? Believe it or not, with the use of a good pizza stone or some clay quarry tiles, it is possible. It might not be exactly the same as what you remember in Xinjiang, but it will be the next best thing.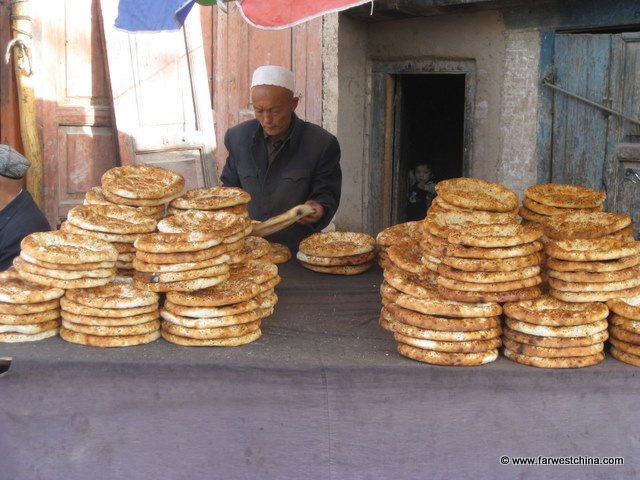 Big Plate Chicken Recipe – DaPanJi (大盘鸡)
Big Plate Chicken is probably one of the most tried and failed recipes in all of Xinjiang. Most people just don't realize that the secret behind what makes DaPanJi so special is the red sauce. The DaPanJi recipe I'm sharing here is a bit difficult because there are some unfamiliar ingredients (Hsao Xing Wine for example), but this can be overcome.
If you don't have access to a Chinese supermarket to get rice wine, a pale dry sherry will do the trick (apple juice will do if you don't want to visit the liquor store). Also, the Xinjiang spice can be either a complex mix of spices, or you can just substitute cumin.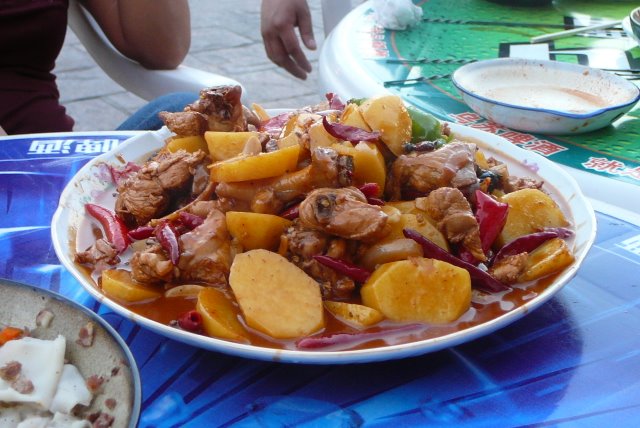 Uyghur Polo Recipe – Pilaf (抓饭)
Although I believe this dish is more "Central Asian" than "Xinjiang", it is still a dish that most people absolutely love when they travel here to Xinjiang. There are quite a few different types of polo that the Uyghur people make, but the most common is what you see here (and what the recipe describes).
More Great Xinjiang Recipes
While there aren't many English-language recipe books that include good Xinjiang food, the following is what I would recommend you check out: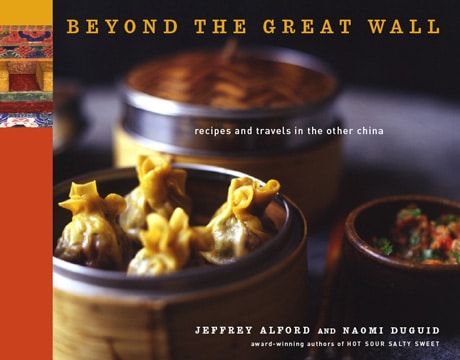 Other Great Uyghur Food Resources:
Has this been helpful? Please use the sharebar on the left to share it with others. Thanks!