If you were ever under the impression that people only travel to Xinjiang to ride a camel in the desert, think again, my friend.  Early last year I profiled the top lakes in Xinjiang, each of which are off the beaten path and  provide some of the best opportunities to day-hike.
This next set of natural wonders might be a little more difficult to hike in a day.

#1 K2 in Xinjiang 乔戈里峰
You'd never know it from this picture, but K2 – the peak in the distant left – comes in second place for both the "world's highest" category (after Mt. Everest) and the "world's deadliest" (which is held by Annapurna).  K2, part of the Karakmoram mountain range, is located in the southwest corner of Xinjiang along the borders of Pakistan and China.
#2 Tian Shan 天山
The Tian Shan mountains slice through the middle of the Xinjiang province dividing it into the northern half (北疆) and southern half (南疆). It is this mountain range that travelers are likely to see out their airplane window and also provide the backdrop for the beautiful Heavenly Lake.
Error, group does not exist! Check your syntax! (ID: 4)
#3 Muztagh Ata 慕士塔格峰
Muztagh Ata towers above the equally famous Karakul Lake, a beautiful one-night detour along the Karakoram Highway.  This isn't a terribly high mountain so it is possible to hire a guide to climb it, but the fatality rate – according to the locals – has not been good the past couple of years.
#4 The Flaming Mountains of Turpan 火焰山
Rising out of the Turpan Basin, the 2nd lowest point in all the world, is this oddly-shaped set of mountains.  During certain times of the day the rocks glow a brilliant red and orange, hence the name "flaming" mountains.  These mountains were made famous in the fanciful novel based on the journey of  Chinese monk Xuan Zang.

#5 Altai Mountains 阿尔泰山脉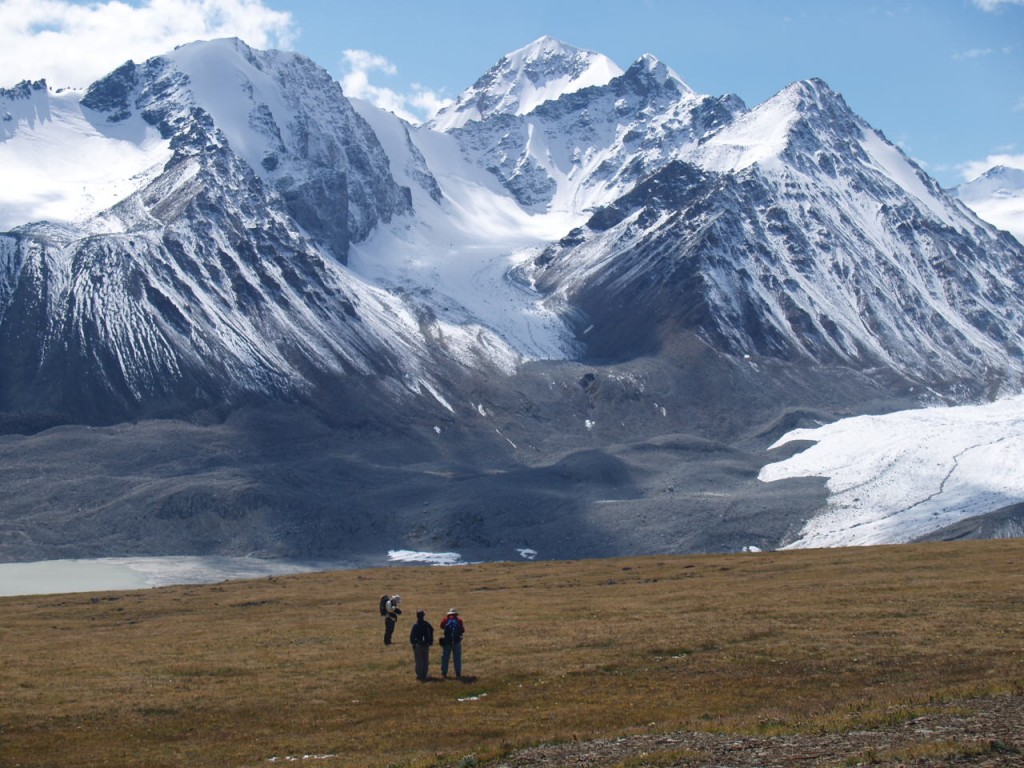 This set of towering rocks create a border divide between China, Russian, Mongolia, and Kazakhstan.  The name literally means "mountains of gold" and the area is well-known for the minerals – including gold – that it provides.