Urumqi – Capital of Xinjiang, China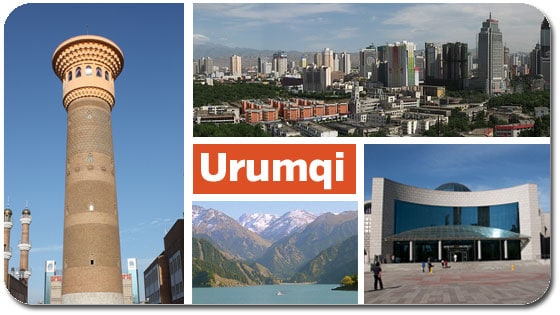 Historically known as Dihua or Tihwa, the name "Urumqi" is actually a Mongolian word that means "beautiful pasture". Those beautiful pastures have now been replaced by a sprawling metropolis and a hub of trade between China and Central Asia.
Urumqi is a city that is geographically located in a valley among the TianShan, the mountain range that essentially cuts Xinjiang in half. Over the past couple decades it has become a crowded city which is thankfully not a far drive from beautiful nature like the Heavenly Lake or the Southern Grasslands.
If you're planning to visit the province of Xinjiang, chances are that you're going to have to spend some time in the capital of Urumqi. Most every flight into the Xinjiang province at least makes a stop in Urumqi and most of the tour groups make this their starting point.
Most people are either scared of the unfamiliar surroundings or unaware of what the city has to offer so they disregard Urumqi, China as a place to pass through, not enjoy. The good news is that there is plenty to see and do in and around Urumqi.
It's also a great place to shop for those last-minute souvenirs and the variety of food is incredible. Best of all, Urumqi is home to the Xinjiang Autonomous Region Museum, a must-see prior to any other travel throughout the province.
Urumqi China Travel Info
Urumqi Hotels at a Glance:
– Urumqi Sheraton: a 5-star option
– Luxemon Yindu: a 5-star option
– Lucky Chance: a comfortable 3-star
Urumqi Hostels at a Glance:
– MaiTian Hostel: my recommendation
– White Birch Hostel: popular but far
*Remember!* Grab the updated FarWestChina Xinjiang travel guide to help you plan your travels!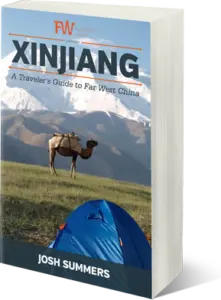 Popular Urumqi China Tourist Destinations
Transportation to/from Urumqi, China
Flying to/from Urumqi, China

Urumqi is a busy airport which flies to every airport in Xinjiang as well as this small sample of other cities:
Urumqi to Beijing (direct daily)
Urumqi to Shanghai (direct daily)
Urumqi to Chengdu (direct daily)
Urumqi to Xi'an (direct daily)
Urumqi to Guangzhou (direct daily)
Urumqi to Taiwan (6 days/wk)
Urumqi to Moscow (4 days/wk)
Urumqi to Islamabad (3 days/wk)
Urumqi to Almaty (direct daily)
Taking the Train to Urumqi

For most people, the train is the most common form of transportation outside Xinjiang. There are multiple trains that leave the station per day heading everywhere within the province and as far as Shanghai and Beijing.
In November 2014, Xinjiang opened its first high speed train that runs from Urumqi to Lanzhou. Eventually, it will connect Urumqi with Beijing in 2017. Use the search box below to determine schedules and purchase tickets: