What is there to see around Xinjiang in winter? It used to be that Xinjiang tourism practically shut down between the months of November and March. Travelers were so few that most tourism sites shut down completely for the winter and weather often prohibited transportation to some locations. Things have changed, though, and there are now plenty of things to see and do during winter.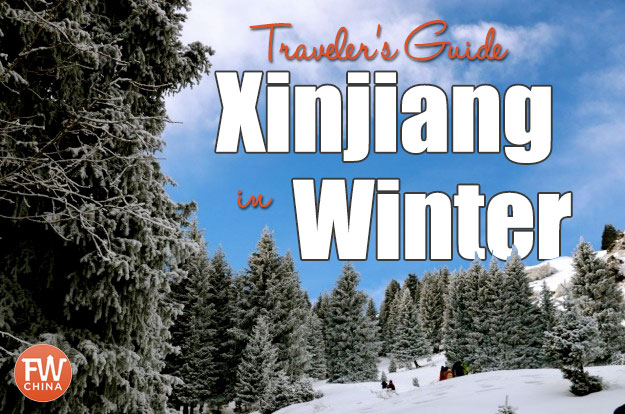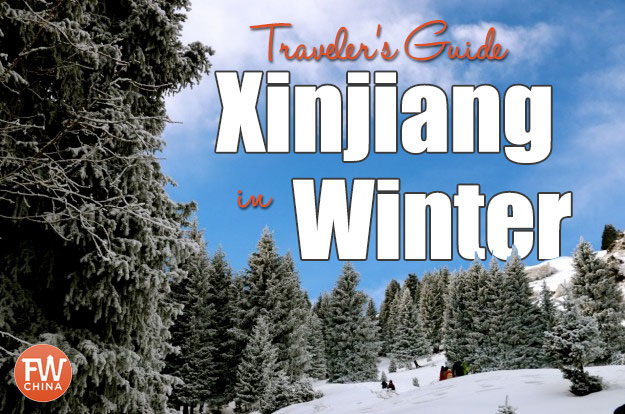 While Xinjiang's weather still plays an active role in what you can and cannot see, a lot has changed over the past decade in terms of winter tourism options. Not only is it possible to experience this different aspect of Xinjiang travel, it can prove to be a remarkable experience you won't easily forget.
I often get questions from travelers asking me about traveling to Xinjiang in the winter – particularly over the Spring Festival break – so I thought it might be helpful to share a few thoughts on what's worth seeing/doing in Xinjiang and how best to get there.
LEARN MORE: Do you need more Xinjiang travel information? Feel free to browse this website or you can purchase the FarWestChina Xinjiang travel guide to get all the travel information available in one place!
Northern Xinjiang | Winter Skiing Paradise
I'm going to go ahead and make a prediction here: by 2022, northern Xinjiang will become China's winter sports mecca. The region already successfully hosted the Chinese National Winter games in 2016, which included a brand new winter sports complex near the capital of Urumqi.
There's still a long way to go before Xinjiang is ever considered among the great places to ski in the world. That said, there's still plenty of beautiful scenery and nice slopes to be had here. According to China Daily, there are over 200 ski resorts in Xinjiang, although I would caution that this is a very loose interpretation of the term "ski resort".
For most travelers, there are really only three places you should consider skiing:
NanShan (Urumqi): Located only an hour south of Urumqi, there are plenty of places to ski. This is also where that new winter sports complex has been built. The skiing isn't fantastic but it's convenient. If you don't have the time/money to go further north, it's not a terrible option. You can see my video below from my ski trip to Nanshan. Also, it's possible to hike NanShan during the winter.
Heavenly Lake: There is skiing near Urumqi's Heavenly Lake which can be a great option. The scenery is gorgeous but it takes about an hour longer to get to Heavenly Lake than NanShan, potentially cutting your skiing time.
Altay: If you have the budget to take the flight north into beautiful Kazakh country, these slopes are more of the real deal. Ski tourism is still young but it's growing and there is plenty of great opportunity.
Check out other great Xinjiang videos on the FarWestChina YouTube channel!
Outside of winter sports, traveling north Xinjiang during the winter is doable but tough. Places like Heavenly Lake and Kanas Park are usually open but are prone to close unexpectedly after a strong snow. Expect very cold temperatures and virtually no other tourists.
Traveling by car to various places usually isn't bad but again, it's all dependent upon the weather.
There is a train from Urumqi to Burqin (the closest city to Kanas) and flights from Urumqi to Altay that can be incredibly cheap in the winter (I saw them for 160RMB last week!).
There are some tourist agencies in Urumqi that can arrange a hiking or cross-country skiing tour through northern Xinjiang.
The views of places like Hemu Village covered in snow are great but they come at a high cost in personal comfort!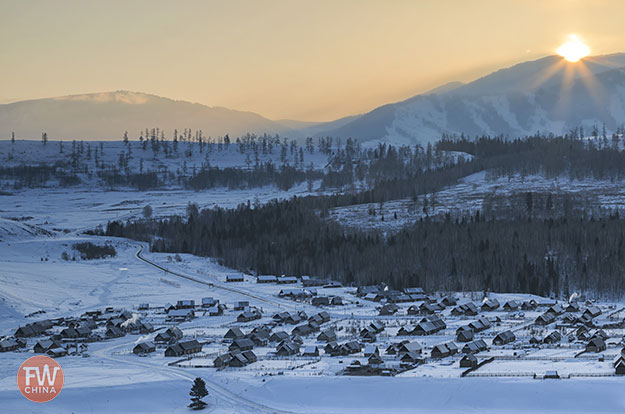 Click here for more beautiful winter scenery in Xinjiang!
Southern Xinjiang | Frozen Silk Road
The good news is that if you're coming to Xinjiang to see the ancient Silk Road, it's still open for business during the winter.
Keep in mind, though: some people are under the mistaken impression that the presence of the massive Taklamakan Desert in southern Xinjiang means that it won't be cold during the winter.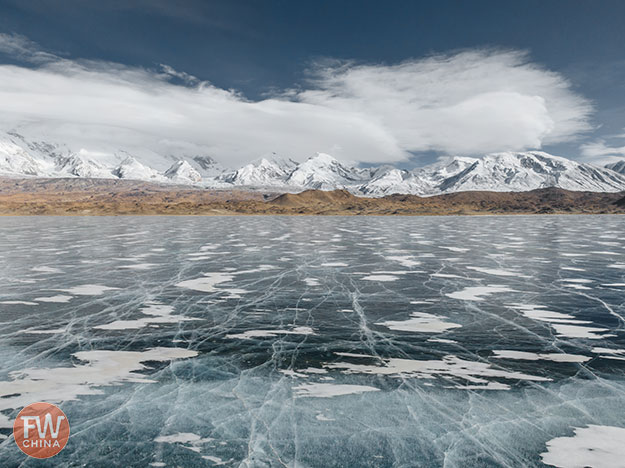 Not so. In fact, the Taklamakan is considered a "cold desert climate" and is sometimes covered in a thin blanket of snow.
So let me walk through a few of Xinjiang's more popular locations and give a clearer picture of what they're like in the winter:
Turpan: Considering that much of what makes Turpan interesting is made of mud-brick, it's going to be the same color whether in winter or in summer! Seriously, though, Turpan can get really cold in the dead of winter but most all of the tourist destinations will be open for business (check out my city page for Turpan here). I recommend hiring a driver for the day just so you never get stuck waiting outside for transportation. It's also quite convenient to take the new high speed train from Urumqi to Turpan.
Hami: For most people I would recommend skipping Hami during the winter. Sites of interest within the city are few and the grasslands that are popular outside the city will be dormant and brown.
Kashgar: Definitely go to Kashgar! The weather is cold but still worth walking around outside. Taking a trip up the Karakoram Highway is hit or miss but there's still plenty to see within the city – the Id Kah Mosque, Apak Khoja Mausoleum, the Kashgar Old City…the list goes on and on. If you do want to travel up the Karakoram Highway in the winter, you'll need to hire a tour guide that can drive you all the way to Tashkorgan. All the yurts at Karakul Lake will be abandoned and unusable during the winter.
Khotan (Hotan): If you're intent on taking a trip down to Khotan, I wont' stop you. Daily life isn't quite as interesting in the winter – which is part of the allure of Khotan – but you can always take a bus across the Taklamakan Desert on your way back to Urumqi.
Bottom line: It's entirely possible to take a trip along the ancient Silk Road in Xinjiang during the winter, just make sure you're well-dressed for the journey.
Pro Travel Tips | Xinjiang in the Winter
If you are planning a trip to Xinjiang anytime between November and April (yes, even as late as April), keep these tips in mind:
Getting a Taxi Sucks: Whether you're in Urumqi, Kashgar or Turpan, expect that finding a taxi will be difficult. Hiring a car and driver during the winter isn't a bad investment.
Expect Flight Delays: It's not the cold weather, it's the fog at the Urumqi airport. Delays, especially for morning flights, are common.
Dress Appropriately: This should be common sense, but I just want to stress how REALLY COLD it gets here in winter. This is especially true if you plan to travel anywhere up north.
Bargain Like Crazy: Tourism in Xinjiang has been slow during the summer months recently. Tourism during winter is dead. Which is good because that means everything should be discounted: flights, hotels, car hires, etc. Bargain hard!
I hope that helps. Remember to grab a copy of the FarWestChina Xinjiang travel guide before you come – I promise it will make your trip so much easier.