*This post is part 5 in a series of posts entitled "Why It's Good to Live in (and Travel to) Xinjiang".  If you haven't already, it might be a good idea to read over The Intro, Reason #1, Reason #2, Reason #3, Reason #4, and Reason #5 before continuing.*
This final reason to live or travel in Xinjiang is by far my favorite.  Of course, some days it is also what I hate about Xinjiang…depends on my mood that day.  It can be thrilling and depressing.  Exciting and utterly boring.  Encouraging as well as discouraging.  Learning to survive in a place like Xinjiang is not only an adventure, it's a necessity.

What Do I Mean Survive?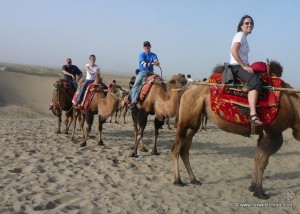 Last month two of our American friends who are currently teachers in Shanghai took a trip to visit us here in Xinjiang.  During our short travels we had plenty of time to talk about living life as a teacher here in China – the struggles and the joys that every teacher goes through.  We also began to realize, however, that even though teaching was the same, our lives were completely different.
I was shocked to find out that our friends work for a school that employs over 70 foreign teachers and live in a building complex that houses hundreds more! They eat at western restaurants just as often as, if not more often than Chinese restaurants.  They watch American movies in the theater and they can buy cherry-flavored Craisins (pretty much one of my favorite snacks) any time they want.
In contrast, I have personally met no more than 30 different foreigners throughout all of Xinjiang during the three years we have lived and traveled here.  Obviously there are more, but I don't see them, and even out of those 30 I might see only 10 this year.  We live in a building with 6 other foreigners and the only western restaurant we have near us is KFC.  No theater exists in our city and the only way a bag of Craisins finds its way to my hands is through the saving grace of my mom's packages.
Read More: Ultimate China Survival Guide
Why Just Survive?
It seems like this would be a reason NOT to come to Xinjiang, right?   Well, for those less adventurous types I would say yes, but for those who are willing to risk a little comfort there is a potential for great reward.  Consider the following:
Learn Chinese Faster:  In the larger cities in you might be surrounded by English-speaking friends making it possible to go the entire day without speaking a word of Mandarin.  In the deeper parts of China, such as Xinjiang, it would be difficult to do so.  Am I saying it's impossible to learn Chinese in Beijing?  Absolutely not!  Is there an advantage to learning a language in a total-immersion environment, though?  The answer to that would be a definite "Yes".

Learn to Cook

: How do you make a pumpkin pie without a can of pumpkin?  How can you have breakfast burritos if supermarkets don't carry salsa or tortillas?  What about cereal for breakfast if General Foods isn't around?  These are questions that you learn to answer when you're forced to be innovative and resourceful with your food.  My wife has learned to make better food here with fewer ingredients than we ever had back in America.  And since it's all fresh, it's usually much healthier!
Learn to Sew: Following the same logic as learning to cook, living here has also forced us to learn sewing.  I am 6'2″ with a size 12 shoe and there isn't a store in our city that sells jeans or shoes that fit.  Trust me, we've looked hard.  Because of this, we have become experts on how to patch, repair, and basically extend the life of our American clothes beyond what we ever would have expected back home.
Experience the Culture:  Most of Xinjiang has yet to be westernized, and the best part about being here is that you get a two-for-one deal.  Learn about the Chinese and the Uyghurs without leaving your city.
Save Money:  I saved this for last primarily because this depends on your personality, but most every person I have known who lives here has been able to save more than 70% of their income.  The reason for this is the incredibly low cost of living coupled with the fact that there's nothing worth spending your disposable income on!  Housing and utilities for many jobs is provided (especially for teachers) so all you need to pay for is your groceries.
Struggling to Survive only makes you Stronger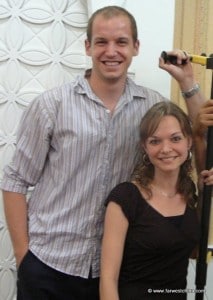 Expat communities are a great thing, and as proud as I am to live in Xinjiang I will admit that it sure would be nice to have a few extra Americans to talk and hang out with.  Even still, I have noticed over the past couple of years how I have grown personally as well as how I have grown in my marriage.
Some people believe that the test of love is what happens when you are separated, but I have found that nothing can test your marriage like being your mate's only American companion at all times.  I believe we will leave Xinjiang with a stronger marriage than if we had spent those same years living in America.
Conclusion:
Each of these reasons alone could easily describe a million different places, but together I personally believe they make this the best place to live in China.  I may be biased, but that doesn't mean I'm wrong.
—————————————————————
Follow up with the rest of the series on "Why Live and Travel to Xinjiang?":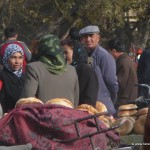 1. The Cultural Diversity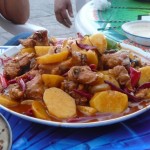 2. Diversity of Food and Music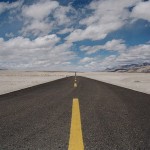 3. Obscurity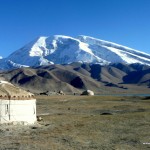 4. Exotic, Natural Beauty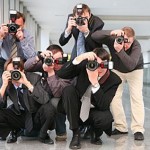 5. Foreigner Curiosity and Excitement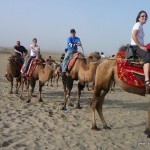 6. Hone Your Survival Skills