Sheraton Urumqi Hotel Review – Urumqi, Xinjiang
喜来登乌鲁木齐酒店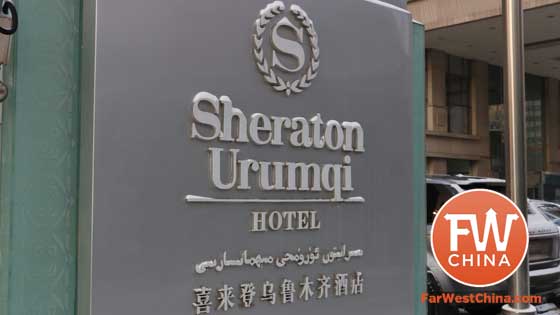 Location
The Urumqi Sheraton Hotel has become an icon of luxury here in Xinjiang's capital. It is located in the heart of YouHao, Urumqi's upscale shopping district, where you'll find all the famous name brands like Louis Vuitton, DKNY, Georgio Armani and many others. From the Sheraton you have access to multiple public transportation options that can bring you anywhere in the city within 10-20 minutes. Within 100 meters of the Sheraton you'll find the large YouHao grocery store (with a nice foreign goods selection), a Pizza Hut, an Eversun Coffee Shop, a Xinhua Bookstore and much more. It truly is one of the best locations in the city for a hotel, which is why it has become so popular.
Atmosphere
Although the Urumqi Sheraton has lost small bit of its former glory from years ago, it is still offers comfortable, luxurious rooms and amenities that you would expect at any western equivalent. Located on the property is a nice spa, a fine dining restaurant, a fitness center with a large pool and meeting space. The hostel hosts a number of events and parties during the holidays as well as weddings all throughout the year.
Room Options
The Urumqi Sheraton Hotel has 380 guest rooms and suites ranging in size from 40 sqm to 256 sqm. All of the rooms come equipped with a comfortable bathroom, an LCD TV with local and foreign cable options, high-speed internet and the comfortable mattress you expect at any Sheraton. There are numerous room options including: Standard Rooms (king or twin), Deluxe Rooms (king/twin, smoking/non-smoking), Executive Deluxe (king/twin) and Suites (Executive Premier, Ambassador and Presidential). Prices range from 2000 for standard rooms to 26,666 for the Presidential Suite. Unlike other hotels in Urumqi, it's best to book your stay ahead of time at the Sheraton Urumqi. Use the link below to check pricing and availability during your stay.
More Luxury Hotels in Urumqi



Centrally-located 5-star luxury hotel.




Long-standing 5-star luxury hotel.




Urumqi's premiere 5-star hotel in downtown.
Additional Xinjiang Travel Info
About Urumqi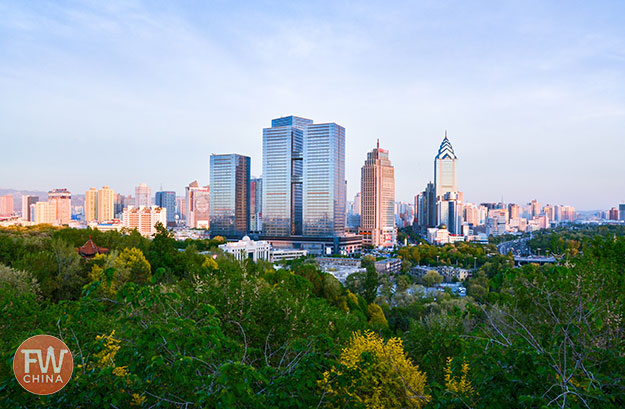 Urumqi, capital of China's largest and most western province of Xinjiang, is located in a pass along the TianShan mountains. Ethnically the city is divided almost in half, with most Uyghur residing in the south while Han continue to build up the north. The Sheraton Urumqi is situated in the middle, mostly in the Han part of the city but quite close anything worth seeing in the city.
From Urumqi you'll have access to the Urumqi International Airport, a train station that can bring you most anywhere in the province, and plenty of tourist agencies to help you in between. If you're planning to spend a few days here, you might want to dig deeper with the FarWestChina Urumqi City Guide.