Luxemon Xinjiang Yindu Hotel – Urumqi, Xinjiang
新疆尊茂银都酒店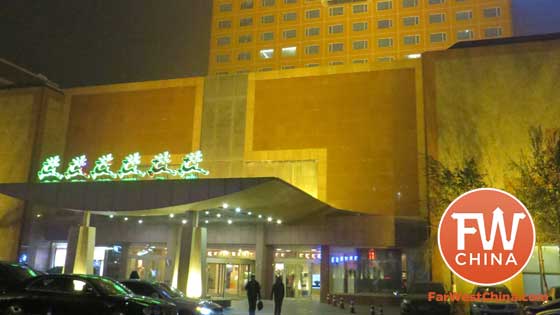 Chinese Name: 新疆尊茂银都酒店 (Xīnjiāng zūnmào yíndū jiǔdiàn)
Address: 179 W. XiHong Road
Phone: 0991-4536688
Directions: Take the BRT 1 or 2 to the XiHongLu Stop (西虹路) and walk west 100 meters along XiHong Road. It's well known with the taxi's in town, so it's most convenient just to take a taxi to "Zunmao Yindu JiuDian".
Location
The Urumqi Yindu Hotel is one of Urumqi's high end hotels frequented by business travelers, luxury travelers, media and diplomats alike.

The hotel is situated nicely in the middle of Urumqi near major intersections that ensure plenty of taxis and quite a few bus options. The hotel is only a couple bus stops from the YouHao shopping district to the north and Hong Shan park to the south.
It's unfortunately a bit of a walk to the BRT stop if you plan to take public transportation, but if you plan to hire a private car is it nicely situated in front of one of Urumqi's major east-west elevated highways.
*Note: Google maps indicates that this hotel is closed, but I assure you it is not*
Atmosphere
Entering the Urumqi Yindu Hotel you're ushered into a very inviting lobby with waterfalls, spiral staircases and often music played by a piano at the lounge.
The hotel has undergone a lot of change over the past 10 years but remains a luxurious hotel by Urumqi, Xinjiang standards. The rooms all have internet access, local cable and even a few international cable options.
On location is a swimming pool, fitness center, business center, multiple restaurants and a bar. The concierge is available to help with any arrangements you might need to make in the city, including tourist and flight booking.
Room Options
The Yindu Hotel in Urumqi offers 308 guest rooms including 288 standard rooms and 25 different suites. All rooms boast comfortable bathroom facilities, LCD TV's that broadcast local and international cable channels (i.e. CNN, ESPN, HBO, etc.), and a mini-bar.
Rated a 5-star hotel, the Yindu should provide more than enough comfort for your stay, although it might not live up to the 5-star status you would expect in other countries.
What's nice, though, is that the Yindu is one of the cheapest luxury hotel options in Urumqi, Xinjiang. Check up-to-date pricing and availability using the link below.
–>Check pricing and availability for the Urumqi Yindu Hotel<–
Additional Yindu Hotel Info
Click here to check rates at the Yindu Hotel.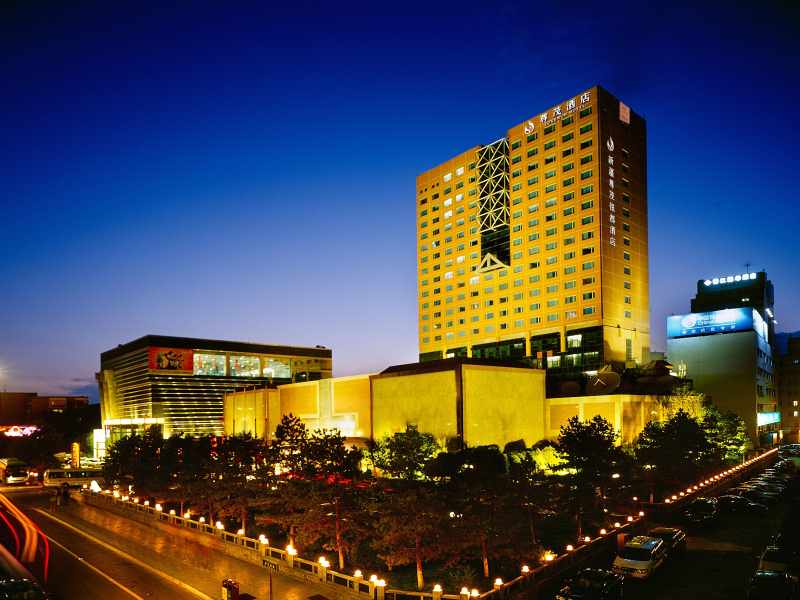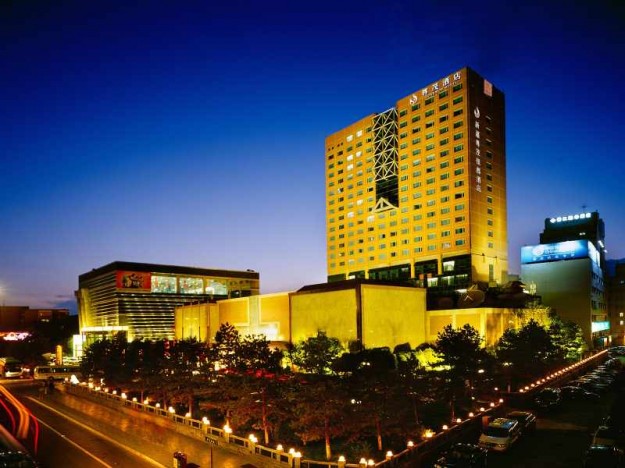 More Urumqi Luxury Hotels
Additional Xinjiang Travel Info
About Urumqi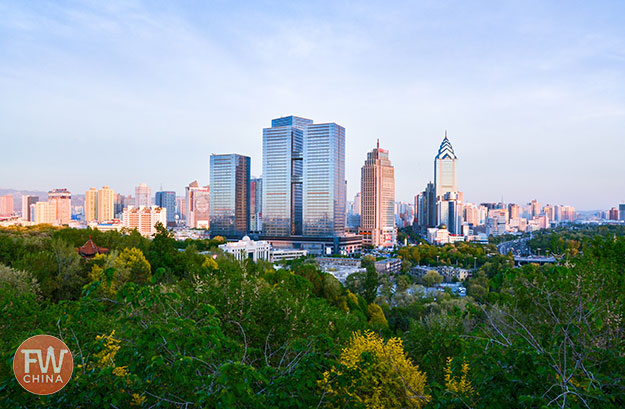 Urumqi, capital of China's largest and most western province of Xinjiang, is located in a pass along the TianShan mountains.
Ethnically the city is divided almost in half, with most Uyghur residing in the south while Han continue to build up the north. The Urumqi Yindu Hotel is situated pretty much right in the middle of all of this, part of what is considered downtown Urumqi.
From Urumqi you'll have access to the Urumqi International Airport, a train station that can bring you most anywhere in the province, and plenty of tourist agencies to help you in between. If you're planning to spend a few days here, you might want to dig deeper with the FarWestChina Urumqi City Guide.