One of the most asked questions I receive from travelers who will be heading to Xinjiang this next travel season has to do with homestays. Is it possible to do a Uyghur homestay in Xinjiang?
The answer, thankfully, is YES! There are many places where homestays are offered, including Tuyoq Valley (near Turpan) as well as outside Kashgar. Don't mistake this with an overnight stay at a Kyrgyz yurt, which is also an incredible experience but not quite the same.
The pictures below and their descriptions, provided by fellow Xinjiang traveler Audra Santos, should whet your appetite for a homestay on your next trip to the province. Be warned, though – a homestay is very difficult to set up on your own. Your best bet is to go through a travel agency. FarWestChina recommends Old Road Tours to set up your homestay (which is who Audra used). They've received multiple glowing reviews from readers and have a great reputation.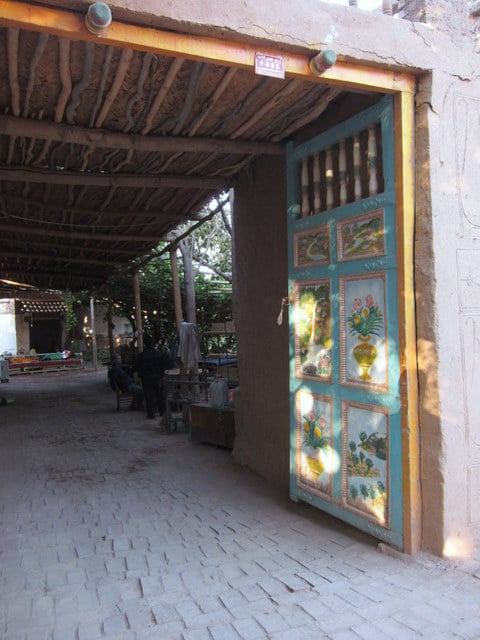 The entrance to the Uyghur home in Tuyoq, a beautiful city about 40km east of Turpan. Before planning such an adventure be aware that these homes are VERY traditional. There is no running water, you sleep outside near animals, and you must use an outhouse. The experience, however, is worth it!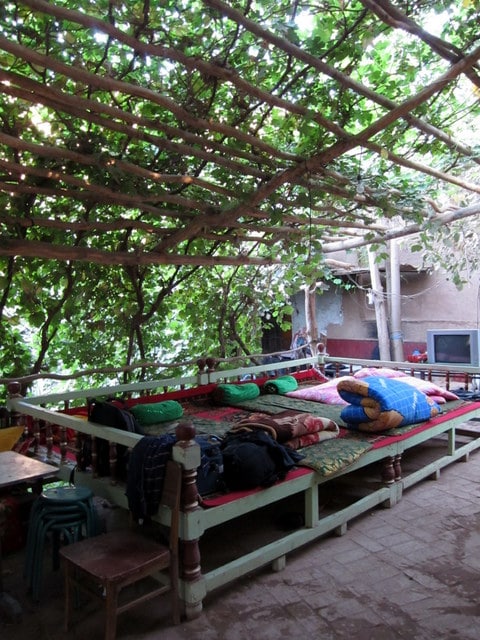 The beds in this particular homestay were under a grape vine trellis, which is normal for the Turpan area. The bed is usually just a raised wooden platform where traditional padded pillows and blankets are used for comfort and warmth.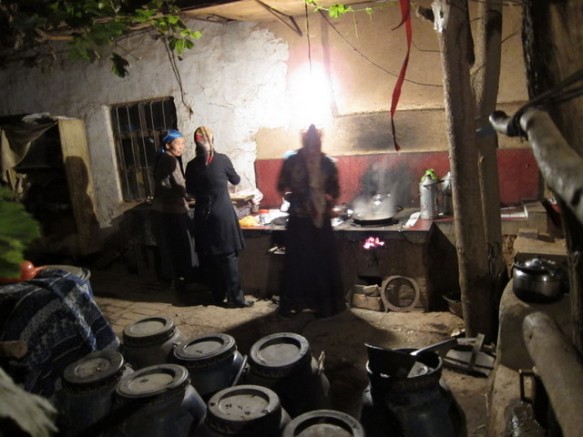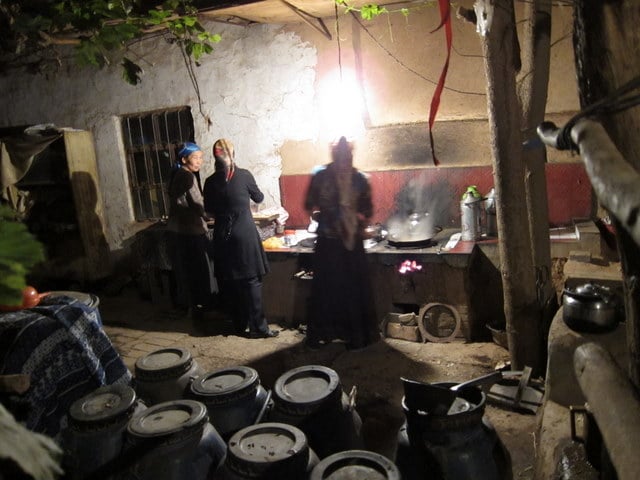 Most homestays include a traditional meal to be cooked by the owners of the home. Here the meal was a noodle soup cooked by the light of a single light bulb.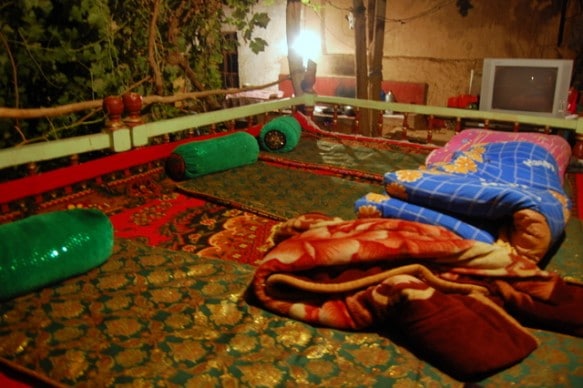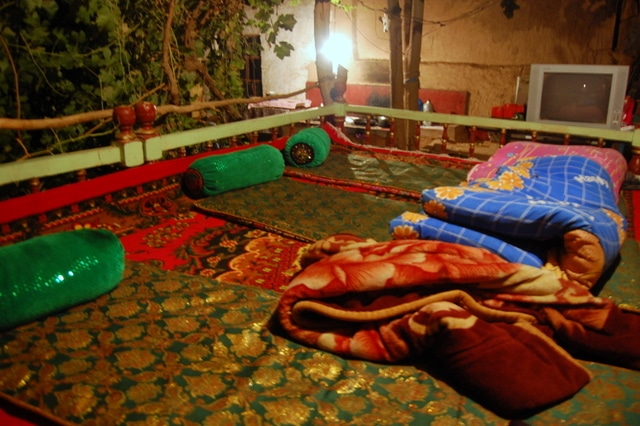 The Uyghur beds after being rolled out at night. You might notice a TV in the background and wonder why they have a TV but no running water. That's a perfectly legitimate question…and there is no good answer!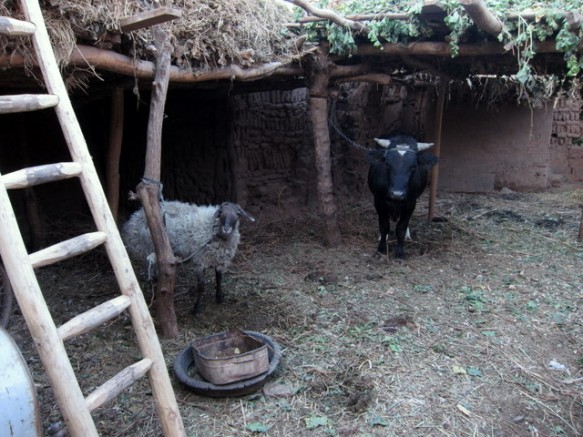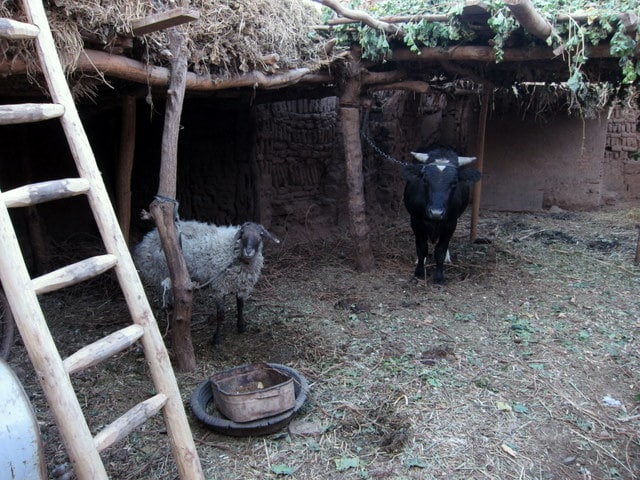 Need to use the restroom? Watch out for the cow. Audra calls this the "manger scene" and in this particular Uyghur house you had to walk through this stable area to get to the outhouse.
—————————————
Interested? You should be! Staying overnight at a local home is one of my favorite memories in Xinjiang and I recommend you give it a try. Contact a local tour guide to set up your stay for your trip this year!
More Xinjiang Travel Resources: