Next time you squeeze that little packet of ketchup onto your greasy french fry for lunch, think of Xinjiang. There's a high probability that the tomato used to produce that ketchup came from China's largest, western province.
Much news is written about Xinjiang's oil exports and even the Chinese cotton industry, but did you know that Xinjiang produces more than 70% of all China's tomatoes? Or that China accounts for a quarter of all global tomato output?
Think about that next time you eat your ketchup-covered hot dog.
I was riding my motorcycle down highway S201 from Karamay to Urumqi when I ran into the following scene:
In the picture you can only see about 4 trucks of tomatoes. I guarantee you there were about 30 more waiting to process their load. I have never seen so many tomatoes in my life…and it's likely I never will again.

Little-Known Tomato Facts
Here's a couple quick facts you might find interesting for your next trivial pursuit game:
China exports 700,000 metric tons of tomatoes each year. That's more the US, Turkey and India (the next three top tomato producers) combined.
According to the Guinness Book of World Records, the largest tomato tree in the world originated in China (and can now be seen at Walt Disney's Epcot Center of all places)
Despite all of the good tomatoes in Xinjiang, it is practically impossible to get a good pizza or good salsa in the province. This is sad.
From Plant to Plastic Bottle
So what happens between the point that a tomato is picked in Xinjiang (usually during this month of August) and when you buy the plastic bottle? Check out these pictures that follow the production process from a local Xinjiang farm to your doorstep (some pictures thanks to Xinhua):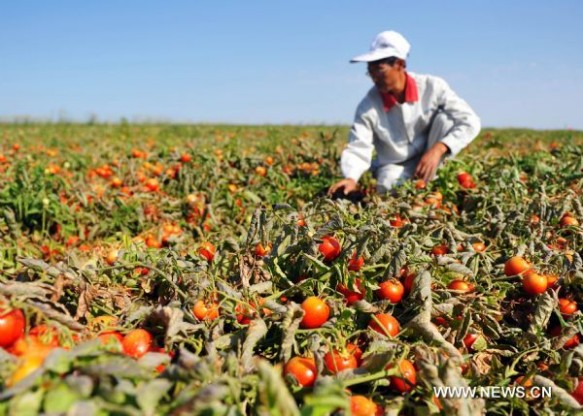 The tomatoes are picked in the field.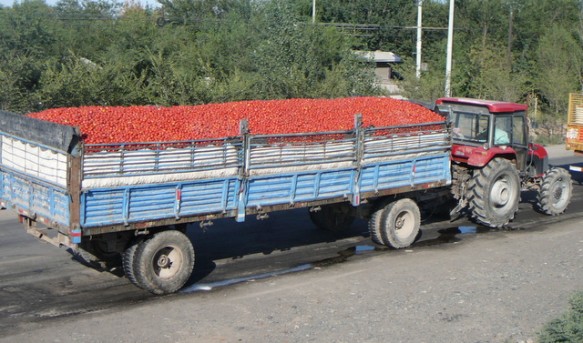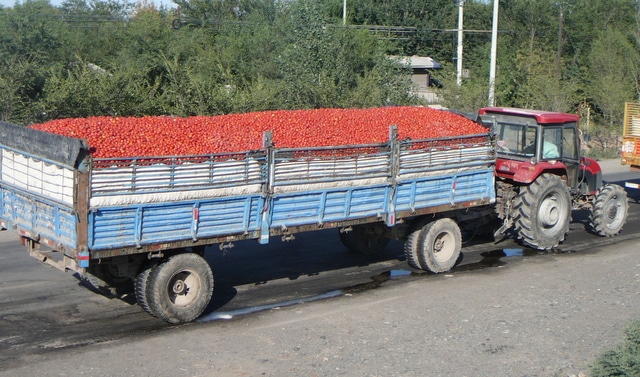 They are transported to the nearest processing center.
Error, group does not exist! Check your syntax! (ID: 4)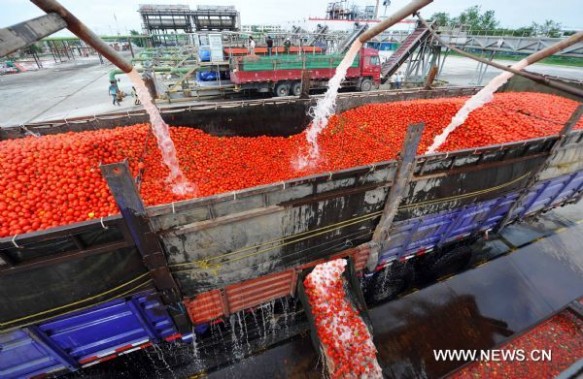 After being brought to the plant, they are washed.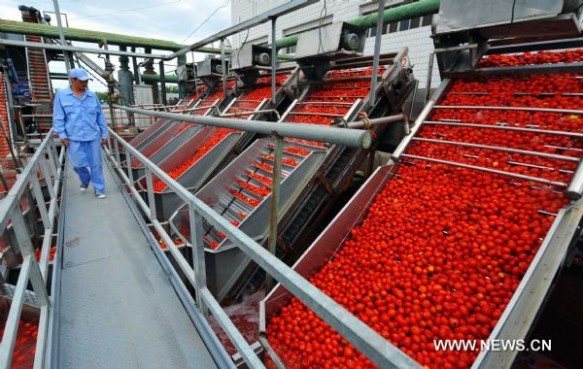 Sorted and cleaned…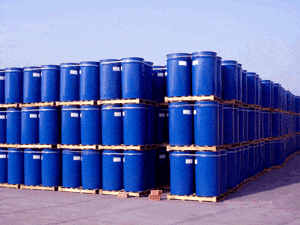 The resulting tomato paste is literally shipped in these blue barrels.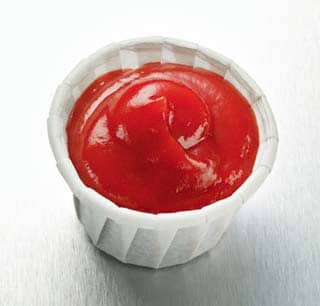 After a bit more processing, it's ready for you to eat.