Bezdomny ex Patria posted a translation for a Beijing News article that talks about the shrinking of the Aibi Lake here in Xinjiang.  Good stuff.
Unfortunately, Xinjiang doesn't have a good track record with lakes, the most recent extinction being the Lop Nor lake near the Taklamakan Desert and the Aiding Lake in Turpan.  Hopefully things will fare better with Aibi.
UPDATE – Dec 2011: China and the World Bank have committed to investing $12.18 million US dollars to save this lake.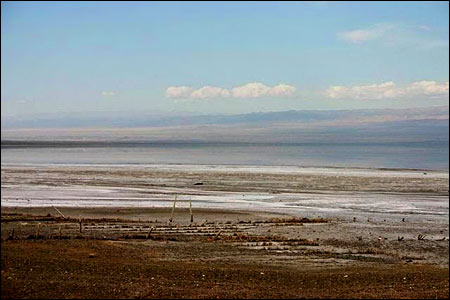 You can see Urumqi (Wulumuqi) on the right and Karamay above.  The lake is near the Yili district and marked by the "A".