I've said it before and I'll say it again: Xinjiang, in my humble opinion, is a photographer's paradise. Travelers with even the simplest camera phone can take great photos, but professional photographers can produce stunning results.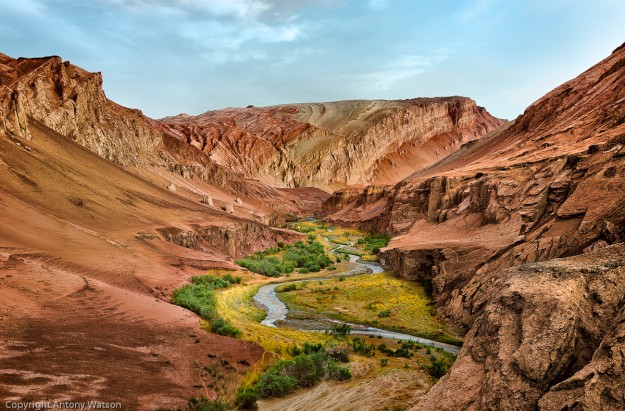 After years of traveling around Xinjiang, China with a puny little pocket camera, I have finally crossed over to the wonderful world DSLR – and I love it! Definitely worth the investment and I hope to share the results with you this year. (I'm learning, so be gracious!)
Last month I connected with a professional photographer named Antony Watson who recently led a photography expedition here to Xinjiang.
Intrigued by the expedition and mesmerized by his photographs, I asked if he'd be willing to share his experience – and tips for amateur photographers like me – and he graciously agreed.
Hopefully you'll enjoy this as much as I did and learn a little something as well.
Antony Watson Talks Xinjiang Photography (Interview)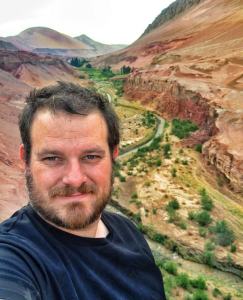 Josh: First of all, take a moment to introduce yourself – who you are and what you do?
Anthony: My name is Antony Watson I am an Australian full-time professional photographer with a passion for the environment. My work documents my interpretation of the dwindling vestiges of pristine wilderness and cultural diversity.
I lead/co-lead Photography Expeditions into the Arctic, Antarctic and Asia which allows me to share these rare and amazing experiences with fellow photographers and travelers. Residing in Melbourne, Australia with my wife and two daughters, I graduated from Photography Studies College majoring in Commercial Photography.
I am a full accredited member of the Australian Institute of Professional Photographers (AIPP) having won awards at both the state and national level.
Josh: How were you first introduced to Xinjiang?
As soon as I saw…Xinjiang's amazing landscapes I fell in love…
Anthony: I'd always wanted to travel to China and had spent a lot of time researching Chinese culture. Through my business, business connections and exposure of my photographs I was introduced by a good friend and colleague to a local Australian travel agent that specialized in travel from China to Australia and vice versa.
When discussing the desire to travel to China I was introduced to Xinjiang amongst many other locations. As soon as I saw some photographs of Xinjiang's amazing landscapes I fell in love and I had to go there as soon as possible! And boy was I impressed!
Josh: As you've taken photos across Xinjiang, what has been your favorite spot to capture?
Anthony: I would have to say I really can't nail down one favorite spot to capture photographs as for me it's a dead heat tie between the Rainbow City and the Ghost City.
The Rainbow City is a true cornucopia of photographic opportunities. Its rich mineral content of iron and rhyolite combined with thousands of years of constant wind erosion and the occasional rain fall has seen the formation of mounds, valleys and gullies giving it distinct layers of colour. The structures, lines and colours can only be described as truly phenomenal. It's somewhere that I could spend days photographing and not struggle to find a good composition.
The Xinjiang Ghost City is quite a different environment the landscape itself is compressed dirt and sand, over thousands of years slowly eroded by wind and the occasional, forming what can only be described as one truly amazing landscape.
Plant life is non-existent, and animal life even more so. Sheets of salt reminiscent of shards of glass were scattered across the landscape. The Ghost City, its textures, its structures and its extremely fine dust was as close as I ever believe I will get to visiting a lunar landscape.
Josh: Do you have a "wish list" of other areas you've heard about or seen?
Anthony: I have a long wish list of places to visit. I would definitely like to head further South West to Kashgar for its cultural diversity and the Sunday Market. There are endless photographic opportunities there as well as just my own general interest in the local culture.
I'd then like to head onto Tashkurgan and further south to see if I can get a glimpse of K2. Being born and raised in Australia, a country that really lacks elevation, I have become quite infatuated with the vertical nature of parts of Xinjiang.
Josh: Xinjiang is a politically sensitive region. Did you run into any problems with authorities or questions about your camera equipment?
Anthony: We found our travel through the region to be relatively problem free. The locals were always friendly, we made friends with Uyghur and Kazakh people in a number of locations who shared meals with us and invited us into their homes.
It's always best to not photograph government employees or buildings…
Carrying quite some camera equipment as I do always raises eyebrows no matter what country I travel in. Most Border Security staff at airports, train stations, etc., are interested to see the sort of camera gear I carry.
At the same time it's easy to run into an official who has had a long day and the last thing they want to deal with is me completely unpacking my camera bag lens by lens, body by body, flash by flash for the x-ray scanners.
It boils down to 'holding up the queue' most of the time. Traveling the areas that I've traveled most people are a little awestruck seeing a 'westerner' but after that passed people naturally wanted to hear where I was from, and also willing their share a bit of their story too which was great.
My advice for traveling with camera equipment in any country, including Australia, it's always best to not photograph government employees or government buildings. And before photographing anyone always seek permission.
Interact and get to know people before you take a photograph. If you don't speak the language, take an interest in what they are doing, give them a big smile and a gesture with your camera that you'd like to take a photograph and wait for their approval, you'll know straight away if the subject is approving (or not).
A smile and courtesy goes far in any culture. And of course show them the photograph you took of them and say thank you.
Josh: What is the advantage of doing a photographic expedition over independent travel?
I can take you to the best locations at the best times of day…
Anthony: There are a few advantages of traveling on a photographic expedition with the first and foremost being the level of organization effort required or lack thereof.
Book the Photography Expedition, apply for China Visa, book your flights into and out of Urumqi and you're ready to go apart from packing your camera bag. Hotels, meals, transfers, transport and most importantly the locations we visit is all taken care of for you.
When traveling on a Photography Expedition, I can take you to the best locations at the best times of day to provide the best opportunities to make amazing images. The other advantage is that you get to travel with a small group of like-minded photography enthusiasts which sees even more ideas, perspectives, experiences and tips being shared around the group.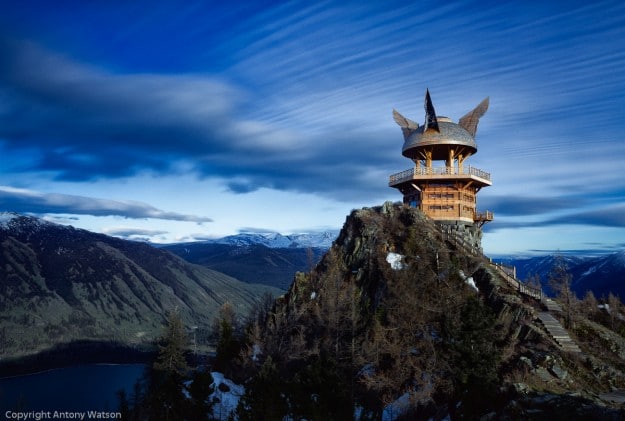 I work with a local guide and tourism provider, so between the local crew and myself, all the hard work has really been done for you.
Josh: What are some quick tips and advice you can give to photographers who want to capture incredible photos of Xinjiang's breathtaking scenery?
Anthony: Xinjiang has some amazing colors and many of the areas in the province have seasonal color variations, such as Kanas to the north or even Heavenly Lake near Urumqi. So if you want photograph the amazing colors of a certain location you need to ensure you're going to be in the right location at the right time of year!
…plan well ahead for your travel times to and from locations…
Secondly, the golden hours of the first and last daylight of a day are the best for photographing in. When planning a trip to Xinjiang be aware of China's national time zone and sunrise and sunset times and ensure you plan well ahead for your travel times to and from locations. Xinjiang is an expansive area so Point A to Point B may be further than you think.
A quality tripod is essential, a good set of graduated and hard neutral density filters are a must as are a high quality camera bag like the Gura Gear bag I use which helps keep the dust out as Xinjiang is an arid environment with very fine dust.
Also pack a good rocket blower and microfiber cloths to clean your gear daily. And last but not least, get out there and shoot! Xinjiang has some truly amazing and unique scenery that is not to be missed.