In the middle of Urumqi, the capital of Xinjiang, a hill sticks out of the ground that seems out of place. Legend says that both this hill and the nearby Yamalik Hill were two dragons that kept watch over the city.  Even now it serves as a symbol of a city that doesn't have much else to offer.
The pagoda on top of this hill is said to have been erected in 1788 and the Grand Buddhist temple in 1797.  Today visitors can climb to the top of this hill for a panoramic view of Urumqi (see an example of this view) or just to get some exercise.
Here, for the first time, watch as this barren hill becomes a tourist destination in this progression of photographs.
Early 1900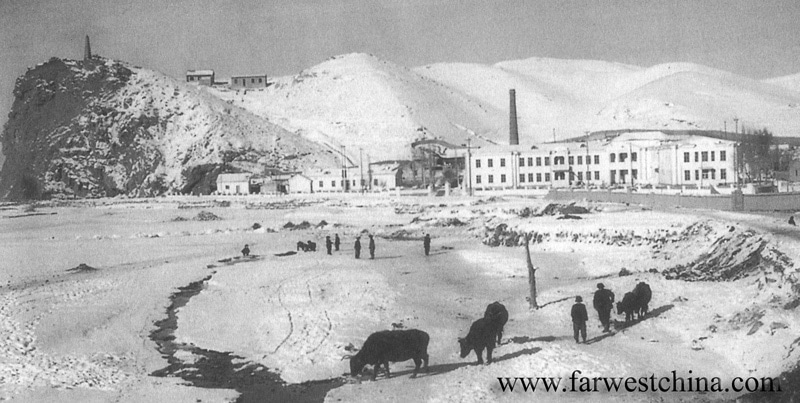 A small river runs along the hill which has absolutely no trees or paved walkways.
1907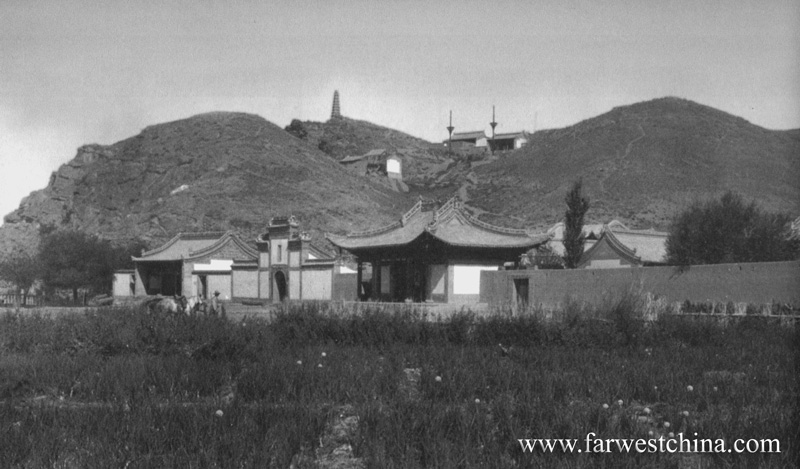 Roads are still non-existent around the hill and the idea of a park is still decades away.
By 1958 the Red Army had begun to build the hill into a park by planting trees, paving walkways, and adding more buildings.
2007
The small paved road has been turned into a major highway and the park is now home to over 30,000 trees.  The pagoda on Hong Shan park is now one of the most recognizable symbols of Urumqi.
Additional Travel Info
If you're looking for good hotels near Hong Shan Park in Urumqi, check these out: