What do you have to show for your time in China?
Personally I came back home with way too many pictures, some fake name-brand clothing and a couple "token" souvenirs like a fan, an ink painting or a deck of Mao Zedong playing cards (was that just me??). There is, however, one thing I think everybody leaves China with…
…stories.
I find that most of my stories are difficult to explain to people who have never been to China or at the very least require so much explanation that the punch line no longer elicits any laughter. Maybe I'm just a terrible storyteller, but please tell me I'm not the only one!
Over the past two years I have been watching a website that has produced some funny China comics aimed at expats. I first learned of it from John Pasden at Sinosplice and later FarWestChina was featured in both a comic and their radio podcast.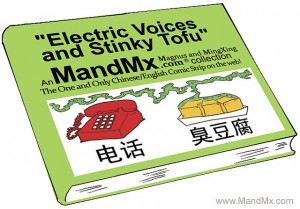 As of a couple weeks ago these comics have been compiled into a book that has now replaced Calvin and Hobbes as my choice for bathroom reading! Aside from making me laugh, these comics have a fun way of capturing those stories I could never quite articulate into scenes that every expat can relate with.
My wife and I have laughed together while reading this book (this is before it was moved to the bathroom, of course) and it's one of the only China-related items in our home that people actually stop and look at!
If you've spent more than a week in China, especially throughout these past 5 years, you should consider grabbing a copy of Electric Voices and Stinky Tofu**.
I promise you people don't care much about the scroll painting I have hanging on my wall and that fake "Adibas" jacket I bought is going to fall apart pretty quickly. Oh, and I've been told that it gets old fast when all my stories start with "Back when I was living/traveling in China…"
For some reason, though, nobody minds looking at a Chinese comic book**. It's one of the few books I can confidently say that almost any expat would enjoy.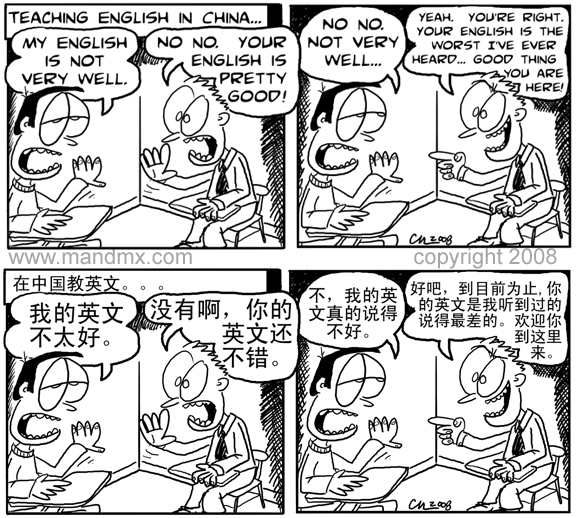 **These links are not affiliate links and this is not a paid article. As I do often with this website, I am supporting things I enjoy, especially from people like Magnus whom I have come to like. Ignore this is you like, but I truly enjoyed this book and have no shame in plugging it!**