As requested on the FarWestChina Facebook page, I wanted to share with you one of my favorite pages on an old Xinjiang Airlines in-flight magazine circa 1994. Check it out: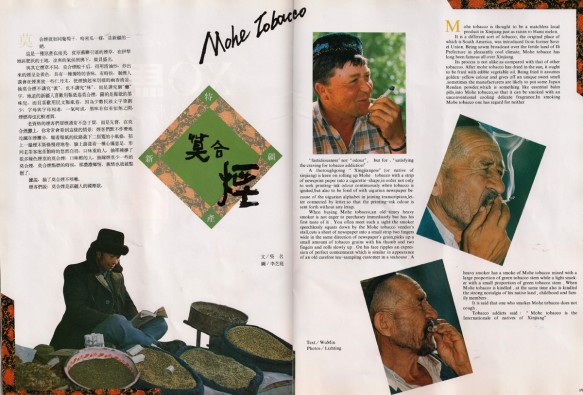 Error, group does not exist! Check your syntax! (ID: 4)
I have shown an inflight public announcement from this same Xinjiang Airlines magazine, but this is by far my favorite 2-page spread. Xinjiang Airlines was acquired by China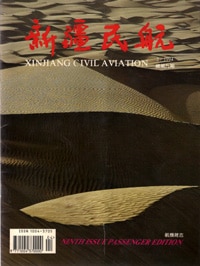 Southern back in 2003, so it's likely you've never heard of them before.
You've probably never heard of Mohe Tobacco either.
Why is that? Well, for starters it's because they are no longer in business. According to Baidu, the Mohe Factory was forcibly shut down in July of 2005. They claim it's because the tobacco wasn't up to standard, but my theory is that they finally realized that Mohe contained more than just tobacco.
Pot is another well-known favorite of the region and it is my theory (mind you this is just a theory) that this product contained more than this ad claims. What do you think? Am I out of line to even suggest this?
My absolute favorite line in this ad:
You often meet such a sight:the smoker speechlessly squats down by the Mohe tobacco vendor's stall, cuts a sheet of newspaper into a small strip two fingers wide…picks up a small amount of tobacco grains…and rolls slowly up. On his face ripples an expression of perfect contentment…