On Tuesday, February 28th in the Yacheng county of Kashgar, Xinjiang, a riot and/or public demonstration ended in the deaths of over 20 people.
As expected, local news portals make little-to-no mention of the incident and had you picked up a copy of the local Kashgar newspaper on February 29th, you'd think that everything in the city was absolutely perfect: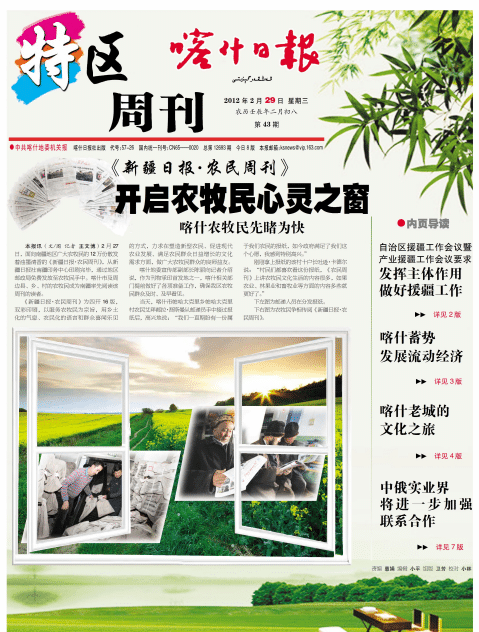 On Xinhua, China's official press agency, the following headline displayed an article not about unrest, but rather about the great economic development that was happening around the city:

Of course, the reality of what was happening in Yecheng (a county 248 km NW of Kashgar) looked a little more like this: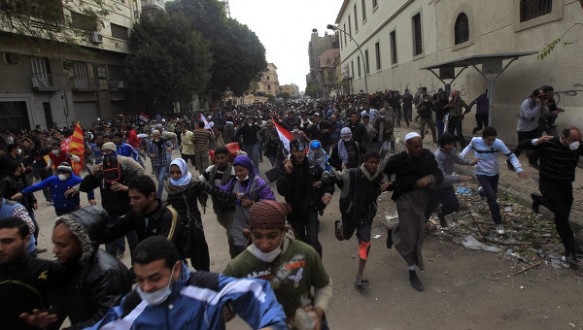 (*note: this is NOT an actual photo of the Kashgar riots)
What Happened in Kashgar?
Because getting a truly accurate picture of Xinjiang events from a single source is practically impossible, here's a quick survey of reports coming out about the riot:
Xinhua and The Global Times – both state-run news agencies – ran vague stories about the deaths of 10 people in a riot in Kashgar. These articles have now apparently been taken off both of the websites and can't be found.
International news agencies such as CNN, BBC, Wall Street Journal and many others picked up on these stories and published variations of the following which by this time had upped the number from 10 to 13 (from Rueters):
"Nine violent terrorists suddenly surged into the crowd and stabbed to death innocent people with their knives, causing 13 innocent people to die and injuring many," it said in a statement on official news portal www.tianshannet.com. "Police rushed to the scene, handled the situation with resolution and shot dead seven violent terrorists, capturing two," it added. The regional government did not identify any of the attackers or give their ethnicity. Nor did it identify the ethnicity of their victims.
By late Wednesday all of these reports were again updated to say that 20 people had died – 13 police/civilians and 7 "assailants" (see The Wall Street Journal for example)
The Voice of America (which apparently thinks that "Taklamakan Desert" is spelled "Paklamakan") noted that China blamed the riots on terrorists, a hot topic right now with the city's close proximity to Pakistan. (for more on China's use of the word "terrorist", see this interesting article by Xinjiang Source)
Radio Free Asia later published a piece claiming that the riot was " fueled by a mass migration of Han Chinese to a largely Uyghur county, stoking ethnic tensions amongst the area's unemployed youth".
UPDATE 3/1
Hong Kong's Ming Pao published a recent story with more details. Apparently men wielding axes were aiming to behead people and managed to kill 13 and injure more than 20.
Is It Possible to Add MORE Security?
Although China is continually adding more cameras and officers to maintain stability in Xinjiang, it seems like there's always an opportunity to add more.