A Uyghur Doctor: Xinjiang Personal Portraits
March 29, 2010
One Comment
The stereotypical Uyghur is poor. According to many, their low economic status in China's resource-rich province of Xinjiang is the driving force behind the region's instability. Few Uyghur have the opportunity to leave Xinjiang and those who do can typically only find low-paying food industry employment (see: Beijing & Shanghai).
But what about those Uyghur who, against all odds, become professionals in their field, respected and reasonably paid. What do they think about China and how do they feel about Uyghur/Han relationships?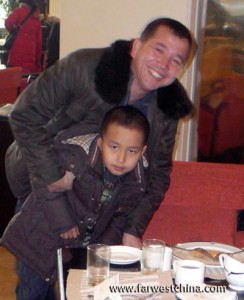 Mansur is a 39 year-old Uyghur gynecologist at a local Xinjiang hospital. He has worked there for over 7 years as one of only two minority doctors on staff and receives a paycheck of about 4,500 RMB ($640 USD) per month, a salary on par with most doctors in this particular city. He drives a shiny new Honda Civic and on this particular day we talked about his life while eating at one of the nicest restaurants in the city.
A Rich Uyghur Ancestry
Mansur's grandparents on both sides of the family started off wealthy. While his father's parents earned their fortune in the fields, his mother's parents became successful traders. Both lived in a small town named Qitai ("Kunshet" in the Uyghur language), located just outside the Xinjiang capital of Urumqi.
Neither set of grandparents were very well educated nor could they speak Mandarin. At the time, such qualifications weren't necessary to make a good living. For decades they diligently toiled and saved, unaware that everything they had worked for was about to be taken from them.
"I Can't Say…I Just Can't Say"
While Mansur is usually very open and frank about his life, like most Uyghur there are certain topics and periods in history that cause him to timidly smile and change the subject.
Such was the case for the robbery of both his grandparents. According to him, throughout the 1960's they were systematically robbed of all their money and possessions. When prodded as to who did this or why, the only answer he could muster was a sideways glance, a sheepish smile and a simple, "I can't say…I just can't say".
Anyone who is familiar with Chinese history will know that this was a chaotic period in China's history. Beginning in the 1960's and lasting well into the 1970's, the Cultural Revolution devastated China, and as is evidenced by Mansur's grandparents, Xinjiang's Uyghur also suffered greatly.
Although his grandparents never recovered financially, their children eventually married and in 1971 their first son was born: Mansur.
A Uyghur's Journey to Gainful Employment
For the first two decades of his life, Mansur studied little Mandarin. At that time few Uyghur did. In fact, before graduating from high school he had to take his exit exams in Uyghur and only then began to realize that his only option for upward mobility would be to learn the Chinese language.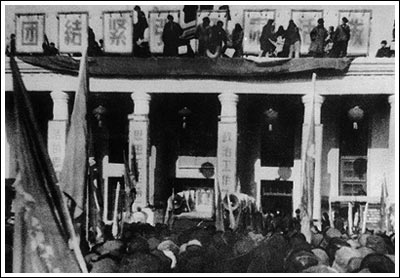 So he moved and for two years he studied Mandarin in Lanzhou, capital of the neighboring Gansu province, before finally becoming proficient enough to pass exams to get him into medical school in Nanjing.
When he arrived back in Xinjiang he was fortunate to land a job at the local hospital. One of only two minority doctors, he is careful to add again. In the meantime he married and had his own son whom he introduced with the English name "Matt".
Shifting Gears
At this point, having finished with the past, Mansur shifts to the present. While detailing the difficulties he faces as a Uyghur doctor in a Han society that is daily gaining majority, he also reveals why, despite his good income, he has every intention of moving his son out of China.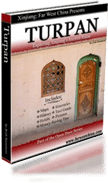 Like what you read?
If so, join over 1,000 others who receive exclusive updates on Xinjiang, plus get a FREE copy of the Turpan Travel Guide! Sign up here: