Basketball Etiquette: Don't Block the Boss
October 14, 2008
No Comment
I learned a lesson in Chinese etiquette last night that I think might be worth sharing.  I learned it in an unusual place, though – the basketball court.  I love to play basketball, and fortunately for me it is a sport that is catching on like wildfire over here in China.  Every Monday, Wednesday and Saturday I head down to our school gym to play with a bunch of the university faculty for a couple of hours, and as Tiffany my wife could tell you, it's part of my week that I hate to miss.  It's a sport that I love and a group of guys that I have thankfully become good friends with.
You see, Chinese people are notorious for having a thick exterior that is hard to break through, and I've found only three things that can break that skin:
A lot of time
Copious amounts of Liquor (takes less time, but I don't like to drink)
Basketball.
The latter, of course, is my favorite. It has earned me respect and camaraderie among my Chinese peers faster than anything else.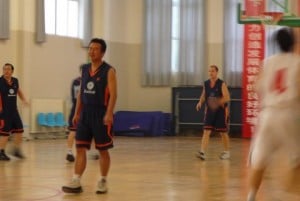 I made a mistake last night, though, and I hope it won't cost me.  Halfway through one of our games my team was trailing by close to 10 points and I was getting antsy.  As I set up for defense, a player from the other team took a pass, and immediately drove straight down down the center lane where I was for a short jump shot to end the game.  I did what any tall center would do in my position as the player headed my direction and set up for the game-winning shot…I swat it with everything I had across the court. "Sweet block!" I said to myself.
Usually when I do this I am met with many shouts of "hao qiu!" or "Nice play!", but this time the gym went dead silent.  On second glance I realized what had happened – I had just blocked the university president's shot.  Oops.  All remained silent and still, except for the ball still bouncing down the court unnoticed, until he finally said "hao qiu", his indication that everything is OK, let's keep playing.  I looked at the sideline toward a friend who gave me a face which said, "Might not want to do that next time." Point taken.
So I've taken notice, made my mistakes, and now want to pass on this nugget of wisdom for all wanting to play basketball (or possibly any sport) in China.  Good defense and hustle are always acceptable on the basketball court.  I can get in any person's face to make the shot harder for them to make or capitalize on their mistakes.  You can block the lowly faculty (I've done that many times), you can block the department head (definitely done that).  You can even block the vice-president if you so desire (yup, guilty as charged), although I'd be careful with that.
But whatever you do: Don't Block the Boss!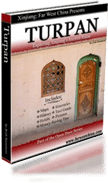 Like what you read?
If so, join over 1,000 others who receive exclusive updates on Xinjiang, plus get a FREE copy of the Turpan Travel Guide! Sign up here: