From Josh: the following is a great article by Chris Walker-Bush from Aussie on the Road. For more information on traveling this part of Xinjiang, check out FWC's Karakoram Highway Travel Guide.
When my friend and I decided to pay a visit to Xinjiang back in May 2012, the aspect of the trip I was most excited about was the opportunity to tackle the Karakoram Highway as it stretched from Kashgar all the way to the Sino-Pakistani border in Kunjerab Pass.
I'd read some fascinating posts about the often bumpy but wonderfully scenic drive on various sites (including this one) and couldn't wait to stretch my legs and give my camera a workout after three months in built up, smoggy Nanjing.
While Urumqi didn't feel a whole lot different from the Han dominated and designed cities I'd left on the east coast, the 36 hour trip to and from the border offered me some of my absolute favorite travel memories.
#5 – Lunch in Opal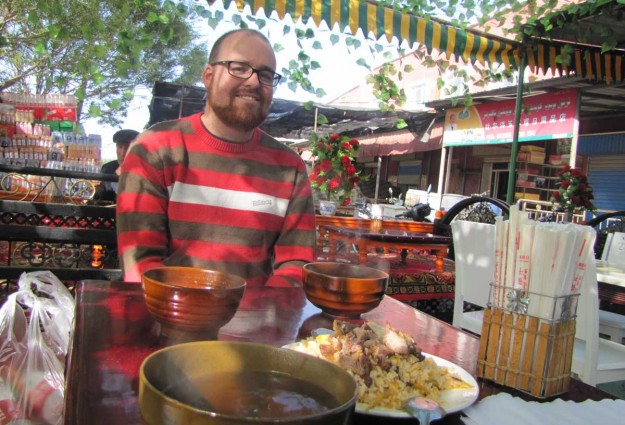 The first stop after departing from Kashgar, the muddy streets and ramshackle huts of tiny Opal were our first introduction to just how different Xinjiang province is from the heavily urbanized and industrialized Jiangsu province we'd called home.
If we were under the illusion we were in a touristy spot, Opal definitely dispelled that…"
In stark contrast to the Jaguars and Ferraris that prowled the streets outside the upscale malls of Jiangsu province, here were donkey drawn carts and hobbled together vehicles weaving their way down muddy streets lined with vendors selling everything from refreshments to batteries to antique furniture.
As the last real pit-stop before Tashkorgan, we stopped off in Opal for a traditional lunch of Uyghur naan, traditional kawaplar (kebabs), and laghman (noodles, mutton, and vegetables) while seated cross-legged on a raised platform offering a view of the surrounding streets and stores.
It was an intriguing glimpse into a more traditional way of life than the hustle and bustle of the city, and we certainly drew a lot of curious glances of our own from the locals.
After eating our fill, we took the time to wander the streets and snap some photos of a much simpler kind of life to what we'd come to expect from China. If we were under the illusion we were in a touristy spot, Opal definitely dispelled that for us.
#4 – Kunjerab Pass
It might seem odd that the final destination of our trip – the pass where China ends and Pakistan begins, would be so low on the list. It's both an indication of how stunning other elements of the trip were and how out of it with altitude sickness I was when we arrived.
With snow everywhere, the pass is certainly a visually spectacular destination. A little dazed, I vaguely recall stumbling around to snap pictures of icicles hanging from barbed wire while a bus load of religious travelers sang their praises while saluting the sun.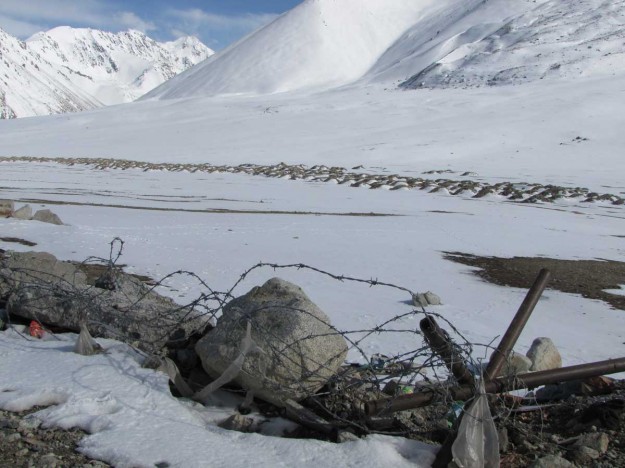 There's a real sense of isolation and desolation up there in the mountains, where even China's immense industrial reach hasn't quite managed to extend. Aside from a few ramshackle buildings, you'd be forgiven for thinking the entire area had been abandoned to the elements.
#3 – Visiting a Local Family
I couldn't point it out on a map, but somewhere between Lake Karakul and Tashgorkan we pulled off the highway and travelled across a swaying bridge that spanned a turbulent mess of rocks and racing water.
These people… possessed the kind of view that people from wealthier backgrounds would pay top dollar."
On the other side we met a local family and their modest homestead, where children played merrily in the dusty earth while various livestock looked on with disinterest at our passage.
While mother worked at baking bread in their large outdoor oven, the patriarch of the family proudly showed us his home and allowed us to snap photos of the truly stunning view he and his family could take in every morning.
It was an odd feeling, seeing these people who had so little in a material way, but who possessed the kind of view that people from wealthier backgrounds would pay top dollar. Snow-capped mountains towered overhead and the world sprawled out beneath us, while this family scratched out a living in their own tiny corner of it all.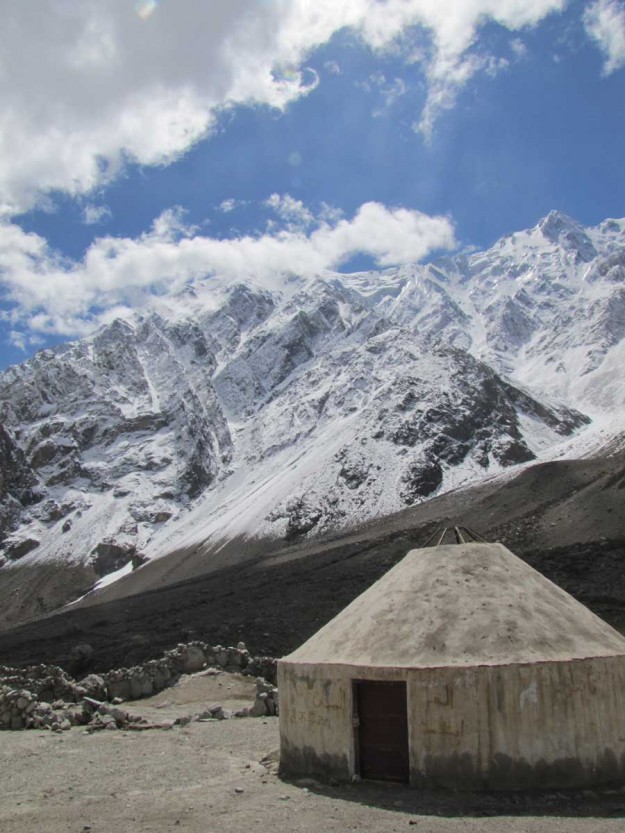 #2 – Lake Karakul
Ringed by snowy peaks and looking both crystal clear and forbiddingly cold, Lake Karakul is one of the more well-known landmarks along the Karakorum Highway. Icy cold winds battered us as we clambered out of the van to stretch our legs and take in the thin mountain air, and with the winds came eager locals looking to sell us felt hats and jewellery.
With their insistent sales pitches, it was perhaps a bit hard to take in the quiet that must naturally hang over the lake, but with no buildings in sight aside from a few yurts, it's certainly possible to soak in the natural beauty on display.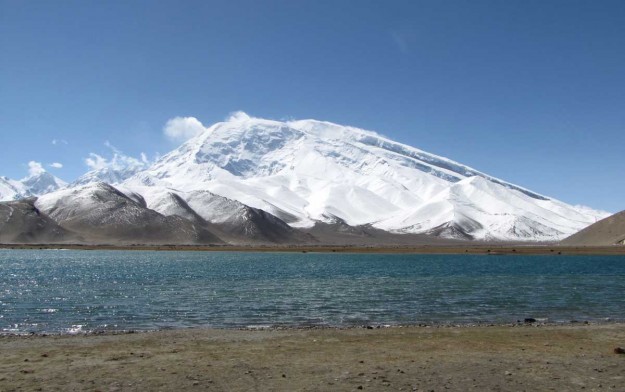 #1 – Tashgorkan
Even two and a half years on, the border town of Tashkorgan remains neck and neck with Jiuzhaigou as my favorite place in China. There was something tangible about the serenity that hangs over this isolated mountain town – China's westernmost outpost.
From the solemn ruins of the Stone Fort that stands as testament to China's ancient history down to the newly erected wooden walkways that draw intricate patterns atop the verdant grasslands below, there's no shortage of peace and quiet to be found in the town.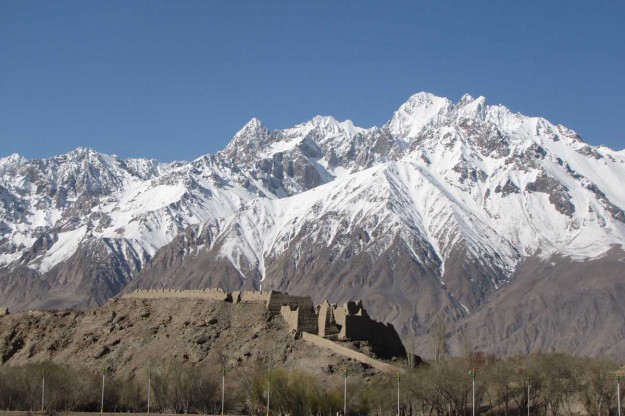 We started our morning picking carefully over the ruins of the Stone Fort and finished it chatting with a local woman as she did some sewing while watching over the yaks grazing on the impossibly green grass. The cheerful laughter of the stream and the occasional squeak of a water wheel were our only accompaniment to the impossibly big skies and the vastness of the grasslands. It was a transcendent moment.
---
While I had to contend with altitude sickness and a spot of food poisoning along the often bumpy drive, my trek along the Karakorum Highway remains one of my fondest memories not only from my time in China – but my time on the road.
The trip offers a window not only in to the culture of the local Uyghur people, but also a look into a China that is largely untouched by the rapid development that has enveloped much of the country. See it while it lasts.