Uyghur Christians are a rare find in Xinjiang, making up less than 2% of this primarily Muslim people group. Although the Uyghur as a whole have never been extremely devout Muslims, Islam is such an integral part of their identity that conversion isn't common.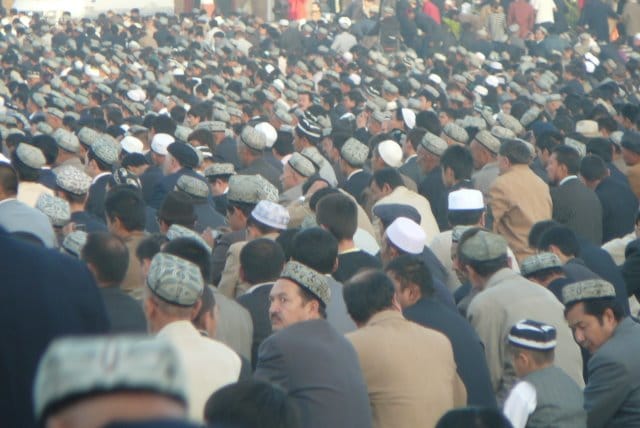 Unfortunately what isn't as rare is China's paranoid attitude toward religion in Xinjiang.
To be clear, when I say "China" I really mean the local security bureau. And to their credit, they aren't biased toward any particular religion – they despise pretty much all of them.
In their eyes, any religion presents a threat to national security.
Kashgar Christian Sentenced to 15 Years (2010)
A perfect example of this is a Uyghur Christian named Alimjan Yimit. He was arrested back in January of 2008 and sentenced to 15 years in prison for "preaching Christianity".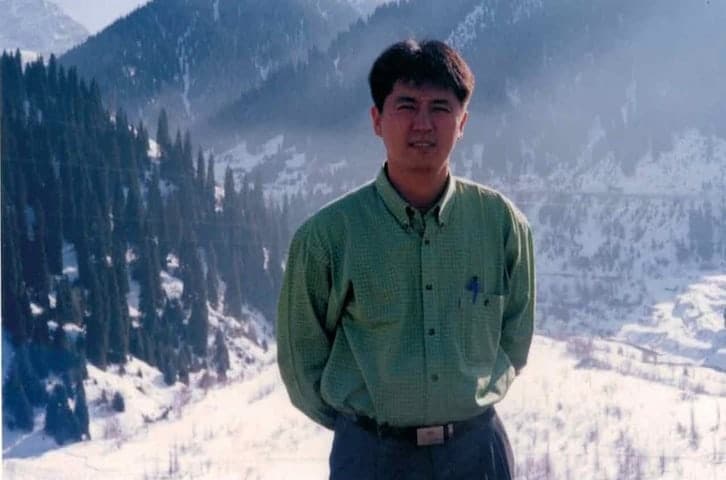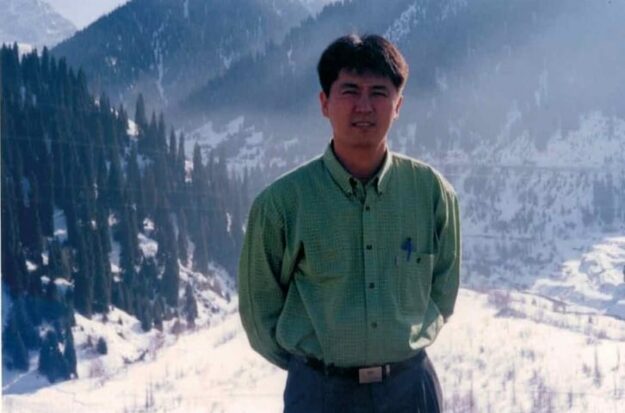 In 2011, he was denied an appeal. For years, nobody heard from him (including his wife Gulnar) until he was transferred from the Kashgar prison to one in the capital of Urumqi.
His family was given permission to visit him, but not his lawyers. Apparently, authorities in Xinjiang are worried that "preaching" is going to lead to violence??
Here's the official story in China:
Alimjan Yimit was initially arrested for his religious activity but was later charged with "selling state secrets" (which is similar in ambiguity to the American phrase "irreconcilable differences").
What secrets, you ask?
He conducted a couple interviews with foreign media.
His case has been called "arbitrary" by the UN's Working Group on Arbitrary Detention and was listed as the "Top 10 Cases of Religious Persecution in China" by China Aid. It's not the first time something like this has happened, but that doesn't make it any more devestating.
The State of Christianity in Xinjiang
Many people don't realize that there are actually government-approved Christian churches in Xinjiang's capital of Urumqi. I have personally been inside and sat in on a couple services.
According to Chinese law, the government is required to supply registered religious organizations with a plot of land and a building in which to meet.
Key word: registered.
The ambiguous maze of legality in China is difficult for Christians, both Uyghur and Han, to navigate.
Activities such as distributing religious materials and intending to convert people to Christianity violate laws in all of China, but since in Xinjiang the stakes are higher the enforcement of these laws tends to be more strict.
House churches exist, but they have been heavily persecuted over the years (both Han and Uyghur).
The Problem for Uyghur Christians
The problem for Uyghur Christians is how all of this – society and the law – work against them.
Conversion for a Uyghur, as with many Middle-Eastern peoples, usually results in friction with or abandonment by their family. When they lose their families they must look elsewhere to find support and like-minded believers.
Unfortunately, because of fear between the Han and Uyghur, their presence in a government-approved church is difficult. Racial tension aside, none of the materials or services in these churches are offered in the Uyghur languages (at least from what I have personally witnessed).
Finally, to try to convert their friends is against Chinese law. Such was the case for Alimjan Yimit who was the leader of a house church in Kashgar.
The result of this unfortunate situation is 15 years in a Urumqi jail with only monthly visits from his wife and two kids.
What does China fear about religion?
I'm still not entirely sure, but if nothing else, China is good at one thing: forgetting history.
What happens when you persecute religion, particularly Christianity? This, at least in history, is when it thrives the most.
Sources & Extended Reading: