Kashgar Old Town Youth Hostel – Kashgar, Xinjiang
喀什老城青年旅舍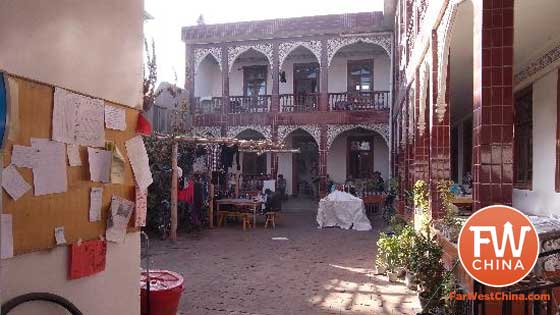 Chinese Name: 喀什老城青年旅舍 (Kāshi lǎo chéng qīngnián lǚshě)
Address: 233 Wusitang Boyi Road
Phone: 0998-2823262 or 152-7610-6605
Directions: You either take a #20 bus to the Post office (邮局站) or take a taxi and tell them "吾斯塘博依路 233号,四拍西50米" (Wúsītáng bóyīlù 233 hào, sìpāi xi 50 mǐ). It's on the south side of the Wusitang road.
Location
Kashgar's Old Town Youth Hostel boasts an excellent location behind the famous Id Kah Mosque and pretty much in the middle of the Kashgar Old Town (although this part of town is under continuous change).
As long as you're well equipped with the map below and the name of the street, this shouldn't be a difficult place for you to find. It isn't on a main street, though, which would make it hard to find just by verbal direction.
Atmosphere
What most travelers like about the Old Town Youth Hostel is the courtyard atmosphere. All rooms overlook a common courtyard that has been beautifully decorated with a Uyghur style and hosts great get-togethers in the summer evenings.
Compared to hostels in other countries or even throughout China, you may find this to be a bit drab or dirty, but this is about the standard for hostels in this part of the world. If you're looking for something super clean and comfortable, it's better to consider a hotel in Kashgar.
The hostel offers free wifi (which is spotty), bicycle rentals (the bikes are ok), and help getting together tours in and around Kashgar.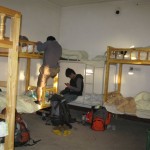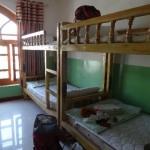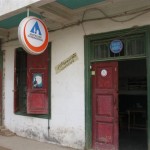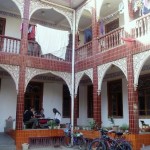 Room Options
The Kashgar Old Town Youth Hostel has a few different options for rooms, which is convenient. You can get a 4-bed dorm, 6-bed dorm, 8-bed dorm and a private room, all at expected hostel prices.
All of the dorm rooms share a bathroom/shower while the private room is an ensuite with its own bathroom. Based on what I've heard from other travelers, hot water is unreliable at best.
One thing this hostel has going for it is some of the best prices. They fluctuate not only based on season but also based on weekend/weekdays, so I recommend using the link below to check rates and availability. During peak months this hostel regularly books up, so it's best to book ahead of time.
More Budget Lodging in Kashgar



Excellent location next to Id Kah Mosque.




Clean and nice but a bit far.




The only hostel along the Karakoram Highway.
Additional Xinjiang Travel Info
About Kashgar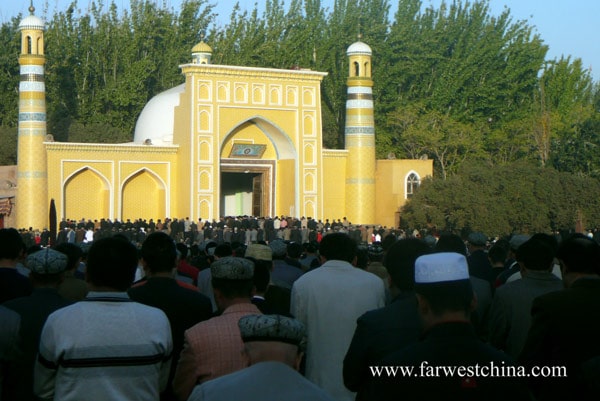 Kashgar, once a famous stop on the ancient Silk Road, has now become the center of Central Asian trade and the westernmost city of China.
Although the city has experienced much change over the past decade, it is still possible to walk back in time through mud alleys in the Kashgar Old City or hear the calls to prayer from the yellow minarets of the Id Kah Mosque.
Kashgar is accessible via air from the Kashgar International Airport in the north of town, via train at the Kashgar Train Station to the east of town and via bus which enters further into downtown.
If you're planning to spend a few days here – which you should! – you might want to dig deeper with the FarWestChina Kashgar City Guide.