For every 100 people that enter Xinjiang through the airport, there are 400 that enter through the train station.  That adds up to a total of close to 20 million people per year…or an average of 50,000+ travelers per day!
This year a new terminal opened up for the Urumqi International Airport and it got me to wondering about the history and renovations of the train station.  I've been inside quite a few times and although I'm impressed with the building itself I have been often frustrated trying to exit the station into the city.  I've come to the conclusion that unless you want to fight for a taxi and then get ripped off, you've got to just suck it up and get on a city bus.  Good luck to those who can't read Chinese!
Anyway, I had a fun time researching the history of the Urumqi train station and I'd love to share a few pictures to accompany the historical dates.
Error, group does not exist! Check your syntax! (ID: 4)
Useless Xinjiang Train Trivia:
The first major train station to be opened in Xinjiang was in Hami
Xinjiang has over 3,000km worth of train tracks; if all goes to plan, by 2020 this number will more than triple to 10,000km
Urumqi train station first opened on Monday, December 3rd 1963.
1962-1987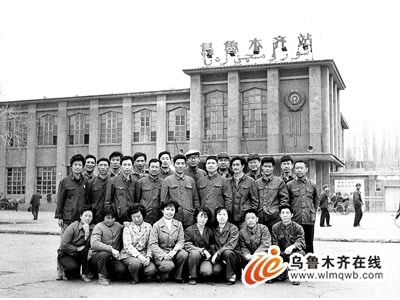 When the station was first built it had just two levels and the only tracks were those that went east toward Lanzhou in Gansu.  China was supposed to have had tracks heading west toward Russia by 1962, but when relations between the two countries fell apart, so did construction.  The train into what is now Kazakhstan wasn't completed until 30 years later in 1990.
It looked pretty much like this for over 2 decades and the number of travelers was estimated at 1.5 million per year.  For most of this time the train station was the cheapest and easiest way to enter Xinjiang despite the airport being opened in 1973.
1987-2002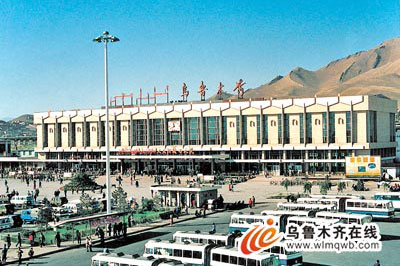 Urumqi station was expanded about the same time as the line to Korla was finished and was around in 1999 when it reached Kashgar.  The expansion nearly quadrupled the amount of floor space.  Oddly, this is the only photo I can find either on the internet or in my books of this particular station.  Due to exponential growth in traffic this station only lasted for 15 years.
2003-Present
In 2002 the old station was completely leveled to make way for this monstrosity opened to the public in 2003.  As new lines continue to be opened the rise in traffic is already being felt.  My guess, judging from history, is that this station will need to be resized or rebuilt by the year 2017.
Heading to Xinjiang by train this summer?  Check out this Guide to Xinjiang Trains