It's been a long time in the making, but I'm excited to finally be able to share with you one of my favorite experiences living in Xinjiang – the Uyghur Wedding.
This entire week will be dedicated to this incredible Xinjiang tradition. It is a tradition like none other in China and if you ever have the opportunity to take part in one, I highly recommend it! I've had the privilege of attending many weddings in Xinjiang over the past few years and I have already written about my experiences taking part in a Chinese Wedding.
But much has already been written about Chinese weddings.  Too much, probably.  However, if you begin searching Google for information about a modernUyghur wedding you won't find any decent material in English.  I hope to change that.
Recently a good friend of mine and his fiancee invited me to take part in their wedding. It was an honor to be invited to the Uyghur wedding, but I was incredibly excited to learn that I was also invited to join the bachelor party, the parade, and the ceremony!
It was an experience I'll never forget, and I hope to be able to give you a glimpse into some of the characteristics that make a Uyghur wedding so much different than a Chinese or Western wedding.
Introduction to a Uyghur Wedding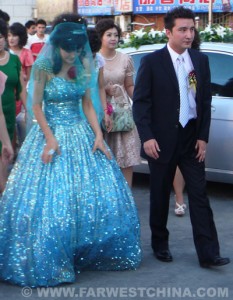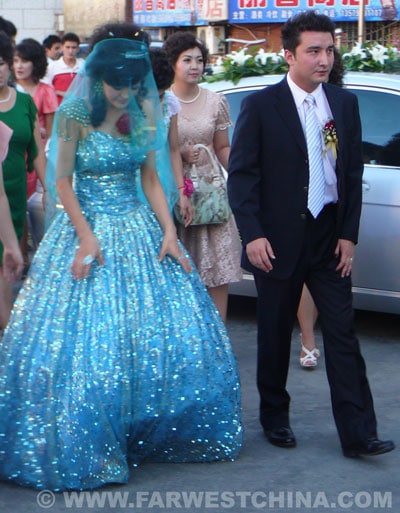 This series is divided into 4 parts:
I hope I have been able to succinctly and accurately portray this part of Uyghur culture that not many people get to participate in.  Please enjoy and I encourage all feedback, either through the comments section, on Twitter or on the Far West China Facebook page.