**This article has been updated as of August 2018. For more info on Uyghur study materials, please see this comprehensive guide. Getting a visa to live in Xinjiang has become extremely difficult, if not impossible. I have kept all the information below for reference, but I warn you to expect very little help or response from any of these institutions.**
If you have the chance to study Uyghur while living in Xinjiang…consider yourself lucky! There is no better way to pick up a language than through immersion, so take advantage of your time in the province and study in Xinjiang.
But…what are the best places to study Uyghur in Xinjiang? Based on my experience of being a student here as well as the input from quite a few other travelers and students I know, there are some great opportunities to learn Mandarin, Uyghur, Kazakh and many other languages.
Before we dive into the various programs, it's good to understand a few things to start:
Your best option is Urumqi: I know quite a few people who want to study in Kashgar, Turpan or Yili, and that used to be possible, but ever since 2009 it's been extremely difficult if not impossible according to some. Even if you could, the quality of teaching is leaps and bounds better in Urumqi. Update: It's still impossible to study anywhere other than Urumqi, and even Urumqi is becoming very difficult.
It's easier to tutor in Uyghur: Some people are dead-set on studying Uyghur at a university, but I've personally found that in many cases it can be better to enroll in the Mandarin programs here and do Uyghur tutoring on the side. Not only do you avoid the government scrutiny that comes with studying Uyghur (if it's even possible), you also have more choices of programs (and therefore places to live).
Teaching is another option: There are some schools in town that cater to Uyghur students and they have hired foreigners in the past. The pay isn't as good but you'll be immersed in Uyghur culture. It's not ideal, but it's an option to consider if you're short on money or if the schools below don't respond. For more information, read this article on teaching English in Xinjiang.
So with that out of the way, the following is a list of a few schools that you can contact if you're interested in studying in Xinjiang:
Xinjiang University (新疆大学)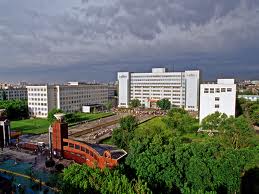 Xinjiang University is one of Urumqi's largest universities that offers multiple undergraduate, masters and Ph.D. programs. One of the advantages of studying here is its location in the heart of southern Urumqi – the Uyghur part of town.
A relatively new rule on the campus makes dorm living mandatory, but due to overcrowding it's possible to live in local neighborhoods. Campus dorms should cost around US$100 per month while off-campus housing varies based on location and quality of living.
Tuition as of 2018 is 13,000 RMB/year for language students. They also offer a Master's Program (20,000 RMB/yr) and a Ph.D. program (24,000 RMB/yr). Dorm fees are 350 RMB per month.
[sam id="5″ codes="true"]
Xinjiang Normal University (师范大学)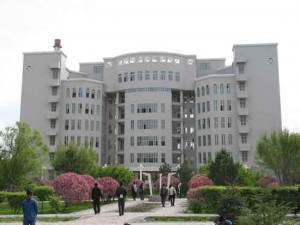 As opposed to Xinjiang University, which is located in southern Urumqi, Xinjiang Normal University can be found in the wealthier northern part of town. You might feel safer around here and enjoy the familiar western brands, but you'll miss out on the Uyghur immersion. This part of town has, in general, a higher standard of living.
XNU offers a beautiful campus (although they built a newer campus for the Chinese students outside of town) and plenty of students to interact with. Like most universities listed here you'll run into foreign students from Korea, Japan, and every single Central Asian country.
Tuition cost as of 2018 is 12,000 RMB for the year, 2,600 RMB for a 4-week summer school program and 5,200 RMB for an 8-week summer school program. They also offer Masters programs that start at 17,600 RMB per year.
Dorm living is 400-550 RMB per month depending on whether you want a 4-student room or a single room.
Xinjiang Agricultural University (农业大学)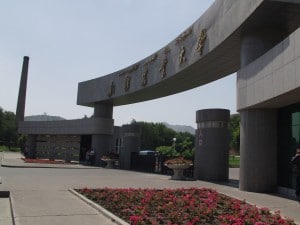 Located in the northwest of Urumqi, the Xinjiang Agricultural University offers an unusually large, beautiful campus in a nice part of town. Despite its title, the school offers over 30 different undergraduate degrees and another 30 graduate degrees.
NongDa (as it's often referred to here) claims to offer Uyghur language courses among others, but I have yet to hear of anybody actually studying Uyghur there.
Tuition cost as of 2015 is 12,150 RMB a year for language students. They offer a Master's program (17,000 RMB/yr) and a Ph.D. program as well (21,000 RMB/yr). Housing is estimated at 2,100 RMB per semester.
Contact: +86 (992) 876-3882 or email [email protected]
Address: 新疆乌鲁木齐市农大东路311号 邮编:830052
[sam id="2″ codes="true"]
Xinjiang Arts Institute (艺术学院)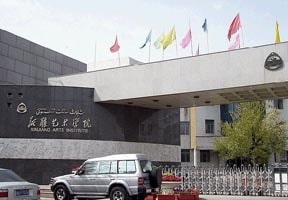 Also located in the southern part of Urumqi in the heart of Uyghur neighborhoods is the Xinjiang Arts Institute. The school has a reputation of having small class sizes – which is good – but the teaching is subpar. They are one of the few that offers dedicated Uyghur classes, although they don't advertise this heavily.
It is possible to live on campus here, but most students tend to live in the neighborhoods around here, which are primarily Uyghur. There are also quite a few buses that stop right at the front gate.
Tuition as of July 2018 is the traditional 6,000 RMB per semester or 12,000 for the year not including housing and additional fees.
Contact: +86 (991) 256-8202 or (991) 255-4104
Address: 新疆乌鲁木齐市团结路734号邮编:830049
Xinjiang Vocational University (职业大学)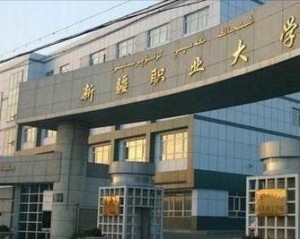 One of the lesser-known universities in Urumqi is the Xinjiang Vocational University. It is one of the smaller schools and is tucked away in the southeast part of town in a quiet neighborhood.
There are limited foreign students here but they study everything from the Mandarin to the Kazakh language.
Admissions information is limited but it's a safe bet that tuition ranges around 12,000 RMB per year not including housing and application fees.
Contact: +86 (991) 378-5326 or email: [email protected]
Address: 乌鲁木齐市北京北路1075号 邮编:830013
Kashgar Teacher's College (喀什师范学院)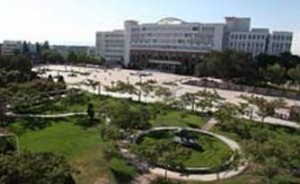 **Update: it seems that foreigners are not allowed to study or teach in Kashgar as of March 2012 (link to archived article), although this could change in the future.
Although it is much easier for a foreigner to live in Urumqi than it is Kashgar, it is possible to study there at the Kashgar Teacher's College. They are very strict on their procedures, however, so make sure to give plenty of time for red tape and paperwork.
Unlike Urumqi, where off-campus housing is "against the rules" but not really enforced, I've heard that Kashgar is more strict.  Keep in mind that it may seem adventurous to study in Kashgar – and it probably is – but the quality of teaching will be much better in Urumqi.
Contact: +86 (991) 229-6615
---
Conclusion | Study Uyghur
So there you go! If you have the time and money to do full-time study in Xinjiang, great. If not, you can always find other resources for studying the Uyghur language.
Also keep in mind that you can come to Xinjiang to teach English and then do Uyghur tutoring on the side. It's not the same experience, but it definitely keeps your costs down.
Have you studied Uyghur before? How was your experience?