Located on the tip of northwest China's Xinjiang province, near the border of Mongolia, sits one of the most fascinating and little-known national parks in all of Asia – Keketuohai Geological National Park, known locally as Koktokay.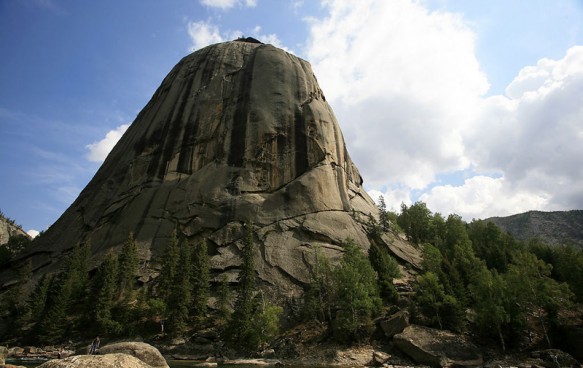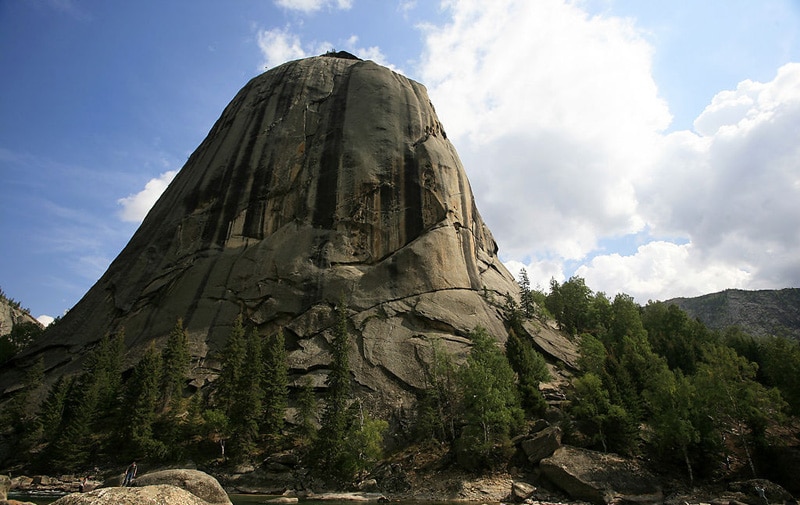 Nicknamed "China's Little Yosemite" after the famous US national park, Keketuohai National Park also goes by the local Kazakh name "Koktokay".
Towering walls of granite rock protrude from the ground surrounded by beautiful white birch forests and the gorgeous Irtish River. It's a true sight to behold and thankfully, it's not terribly difficult to visit.
If you're planning a visit to Keketuohai National Park in Xinjiang, you'll find much of the information you need here as well as in the FarWestChina Xinjiang Travel Guide, the most comprehensive, up-to-date guide on the region.
Northern Xinjiang | Home to Kazakh Nomads
For centuries this land of northern Xinjiang has been used by the nomadic Kazakh people to sustain their cattle, sheep and other animals.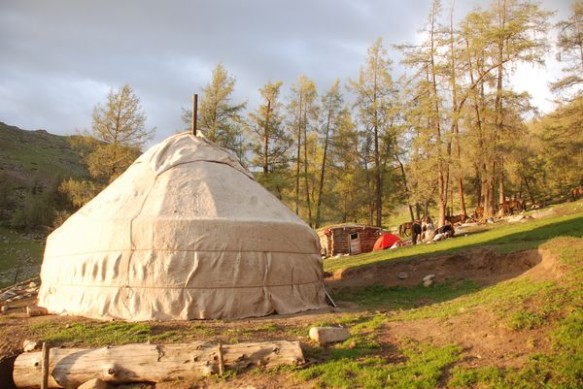 Every spring many of them would pack up the family, search for green pastures and set up their yurt (ger) in the mountainous area of the Altay region. Every fall they would retrace their route back down for the winter months.
A few entrepreneurial Kazakh have exchanged the cattle herding life for that of a businessman or woman, allowing visitors to Keketuohai National Park to stay in the yurt for a small fee.
When the evening comes and the tourist buses leave, there's nothing quite like the sound of a moving river or the sight of a starry heaven to make you think you've reached paradise.
Development of Keketuohai National Park
It is unbelievable to learn that such a remote location like Keketuohai can be so developed and modernized. Over 10 miles of concrete paths, air conditioned buildings and golf carts are just a few of the amenities you'll find – and there are plans to build a nice 4-star hotel in place of the yurts!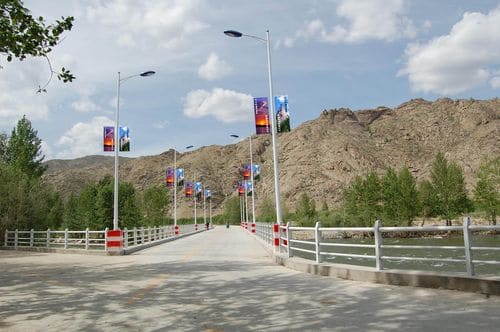 Commercial development within national parks isn't a Chinese creation (Yosemite and Yellowstone in the US are the same way) but there is a certain loss of "outdoor" feel when you're walking along a concrete path.
It's not enough to overshadow the incredible beauty of nature, however, and there are still plenty of opportunities to veer off the paved road.
Travel Information for Keketuohai National Park
One thing is for sure: if you want to be herded like tourist cattle from one scenic spot to another, feel free to join a China tourist group.
If you at least want the option to walk around on your own and veer off the beaten path, take a bus or hire a car to get you to Keketuohai.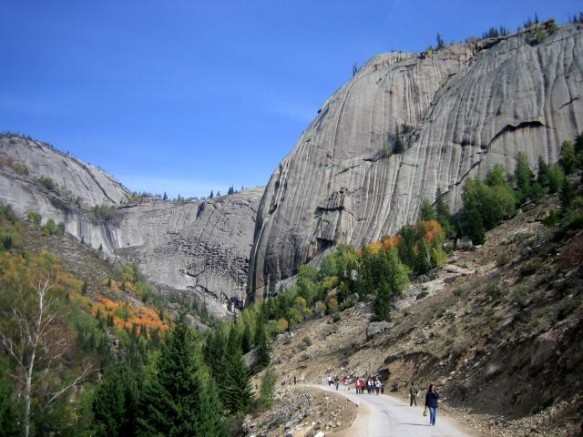 As with many of these remote locations in Xinjiang, experiences vary by traveler. Many adventurous travelers have been able to enjoy hiking, camping and even climbing (see video below), while others have complained of being forced to lodge at the local hotels.
For those older travelers or those with children, you'll enjoy the fact that you can be chauffeured around on a golf cart and still enjoy the beauty of the National Park.
Entrance: ~50 RMB
Phone Number: 0906-8781188
How to get there: Specific tours can be arranged through Urumqi which would also go to Kanas and other Altay hot spots. Aside from tours, it is possible to take a bus from Altay or provide your own arrangements.
Keketuohai Park Map (English)
Below is a map of Keketuohai National Park in English. There are plenty of signs once you get to the park, but this should help you plan a bit more of your trip.
Additional Pictures of Keketuohai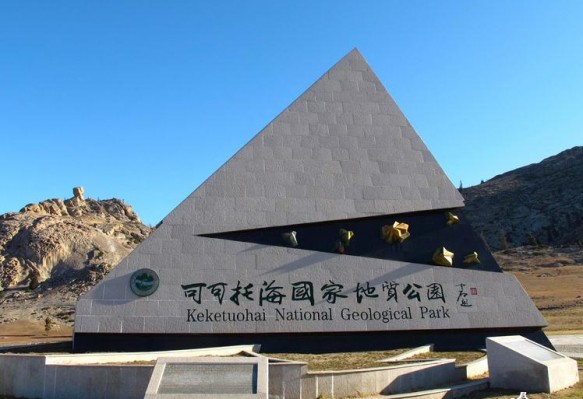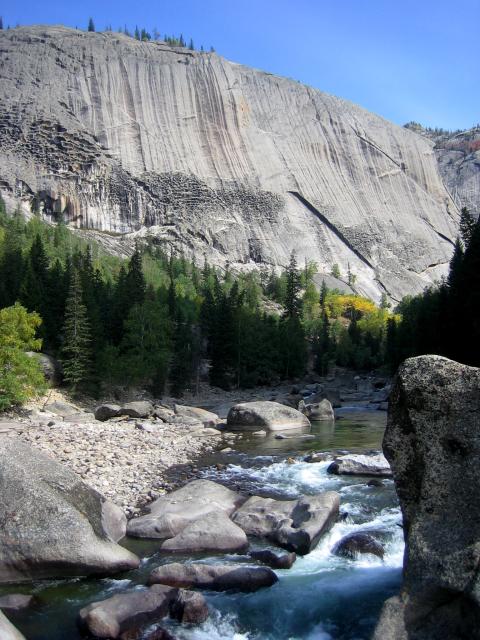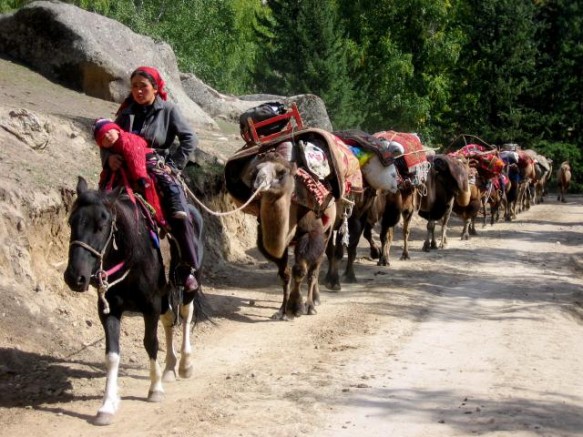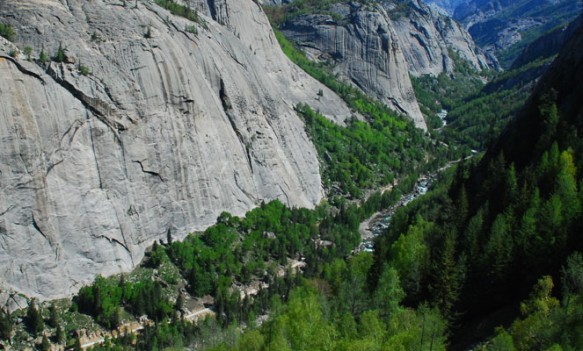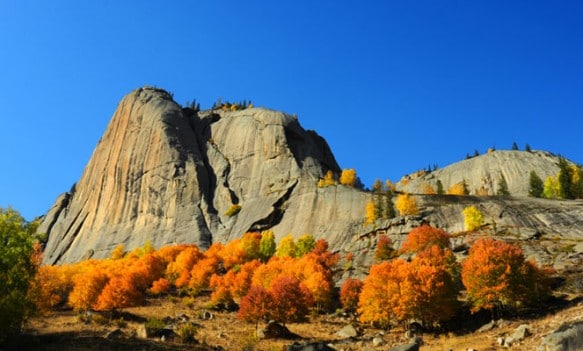 Check out this video of a mountain climbing expedition to Keketuohai. Amazing!