In a remote corner of China's western Xinjiang region, an interesting sculpture known as "The Bubble" in Karamay can be found. While it was erected as a monument to the region's first oil well, it's similarity to the Bean in Chicago, USA has also brought plenty of controversy.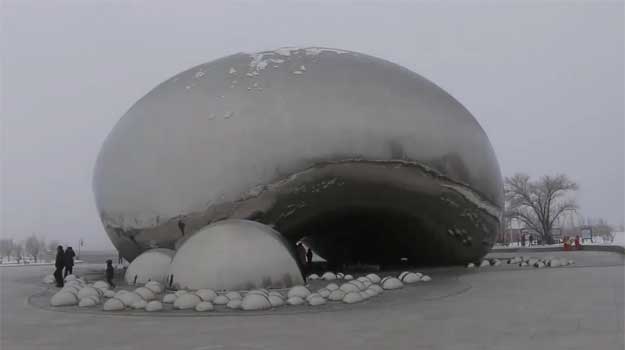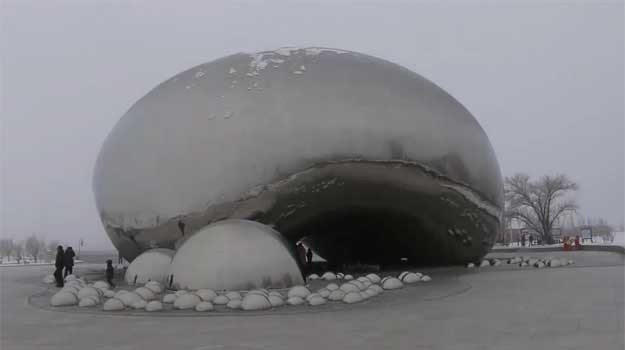 Leave it to Xinjiang to create a monument that is both beautiful and highly controversial all at the same time. This is Karamay's No. 1 oil well, often referred to as "The Karamay Bubble," and if you think it looks extremely familiar, you're not alone.
Karamay is a city in northern Xinjiang whose entire history can be traced back to black oil that was discovered bubbling out of the ground by an entrepreneurial Uyghur man named Sayram (Salimu or 赛里木).
For decades, a humble monument to the city's precious oil stood on this very spot. It wasn't until August of 2015 that a newer, bigger monument was completed and opened to the public.
Karamay Bubble Introduction [Video]
Check out the video below for my short introduction to this new monument in Karamay, Xinjiang.
Check out more great Xinjiang videos on the FarWestChina YouTube channel!
Controversy Around "The Bubble"
When the new design for Karamay's No. 1 oil well was first unveiled, people outside of China were quick to point out the similarities with the famous Cloud Gate sculpture in Chicago, USA, affectionately referred to as "The Bean."
Even Anish Kapoor, the designer of the Chicago Bean, chimed in, saying, "It seems that in China today it is permissible to steal the creativity of others."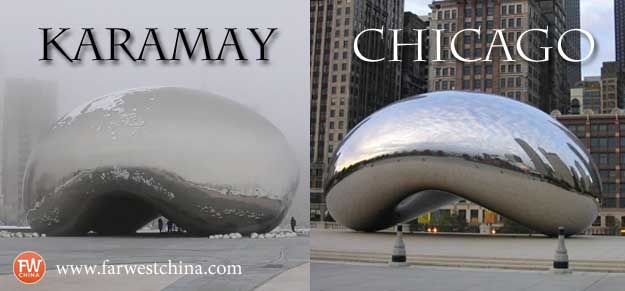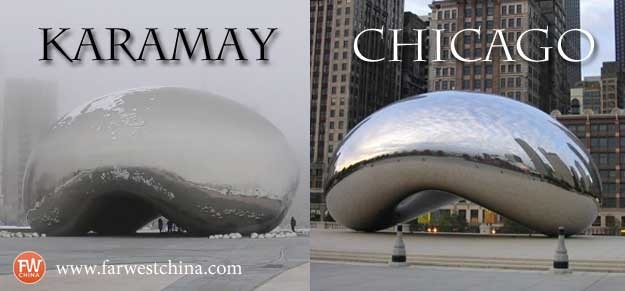 But is the sculpture a direct copy?
I decided to make a visit to see for myself how the two monuments compare.
Karamay's Bubble vs Chicago's Cloud Gate
Before I discuss the details of what makes these two monuments different, let's get one thing out of the way: there is no doubt that the design of "The Bubble" was directly influenced by Chicago's Cloud.
However, it's not an exact replica.
I'm not here to debate whether this represents an infringement of rights; rather I want to give a first-ever detailed glimpse at Karamay's Bubble and let you decide for yourself. There are a number of key differences I noticed between the two:
The shape: While Chicago's Bean is more elongated in shape (hence the nickname "The Bean"), the Karamay No. 1 oil well monument has a more rounded, bubble-like shape.
Points of contact: If you look closely, you'll notice that the Karamay Bubble connects to the ground at four distinct points, creating 4 possible points of entry inside. The Chicago Cloud Gate has only two points of contact and therefore only two possible points of entry.
Additional elements: Unlike the Chicago monument which stands alone in a park, the Karamay Bubble is surrounded by over 200 additional stainless-steel "bubbles" to complete the idea that this is oil gurgling out of the ground.
So do these components constitute enough of a difference in design? Or better yet, does it even matter? Leave a comment below with your thoughts. I'm interested to hear!
Brief History of Karamay's No. 1 Oil Well
Now that we've discussed the controversy, for those who are interested I want to share with you a brief history of why this monument even exists.
You see, in the early 1950's, soon after the People's Republic of China was first established, a number of geological survey teams were sent out to explore the desert around what is now known as Karamay. At the time, the land was nothing more than a barren desert, which is crazy considering how much water is there now.
They finally decided on a spot, and a crew of 36 men were sent to dig Xinjiang's first oil well. It was completed on October 29th, 1955, a date which Karamay has adopted as its birthday.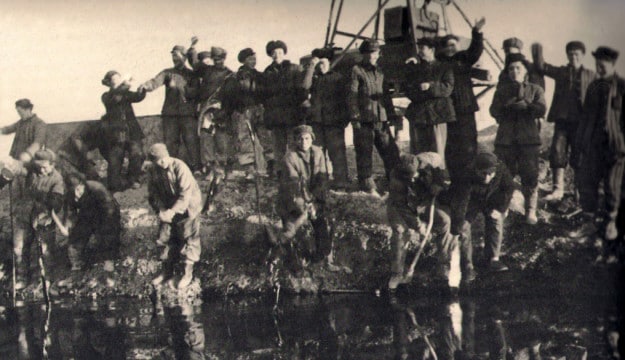 Decades later, after the well had run dry, a simple monument was erected on the spot, which at the time was a couple kilometers outside of town. As Karamay has grown, though, it has swallowed up the monument with new neighborhoods, malls, and even Karamay's first university.
So in 2013 the city decided to upgrade the small monument to include the bubble sculpture, an outdoor theater space, and a park. Everything was completed mid-2015.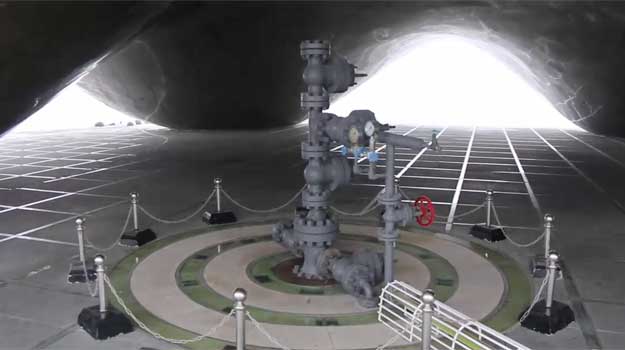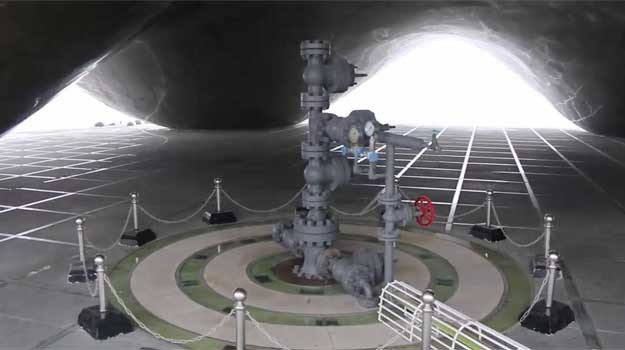 Final Thoughts | Karamay's Bubble
While I don't recommend making a visit to Karamay in the winter (we were WELL into the negative temperatures when I filmed that video!), the Karamay Bubble is certainly a unique place to visit when you pass through.
It's a beautiful park, an interesting monument, and best of all … it's free.
What do you think of the monument? Leave a comment below with your own thoughts.