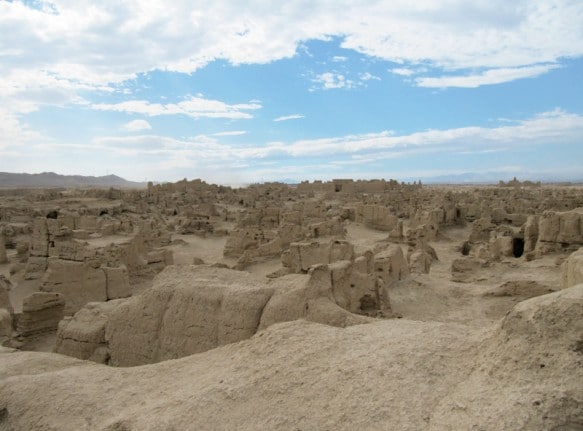 Gaochang Ruins in Turpan. Courtesy of Zara Arshad
It's amazing to me that the crumbling mud walls of this ancient town outside Turpan was once a vibrant city along the Silk Road. Gaochang, also known in the local language as "Kharakhoja", was once a capital of the region for both Han and Uyghur kingdoms.
Now the only people in the city are tourist discovering thousands of years of Xinjiang history. If you've never been to Turpan I highly suggest you take a trip, and before you go grab a copy of the free Turpan Travel Guide published by yours truly.
Also worth checking out are some of the other Xinjiang photos by photographer Zara Arshad. Her recent trip to the province has produced some beautiful shots of both landscape and people that you can view on her Flickr page. Gorgeous!
– – – – – – – – – – – – – – – – – – –
If you are interested in contributing a photo to FarWestChina's Picture of the Week series, please contact me and send in your Xinjiang-related photo. All photos must be originals and will be credited to you and/or your personal website.