FarWestChina Xinjiang Travel Resources
August 9, 2010
One Comment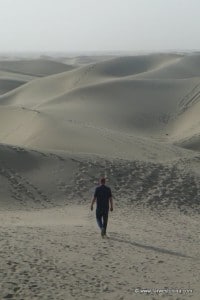 Are you hoping to make a trip out to Xinjiang sometime in the next couple of years? If not…you should!… but if you are planning a trip I'd like to point you to a new section of the FarWestChina website that I am proud to unveil.
Xinjiang Travel Resources
Any person planning a trip to Xinjiang knows – or will quickly discover – that information on the province is thin. I don't consider myself an expert on Xinjiang travel, but I have made my way around the province and it's been my desire for quite some time to translate my experience into helpful travel resources.
To that end I've spent a large portion of my recent free time developing the new Xinjiang Travel Resources section of this website. In this section you'll find:
Xinjiang Maps: A (growing) collection of provincial and city maps that should help you understand the provincial layout and get around individual cities.
China Travel Books Guide: Not every travel book suits every traveler. I've compared the most popular China guidebooks to tell you which one is right for YOU.
Xinjiang Hotels: I don't book hotels, I just recommend the ones I've used, seen, or heard about that I like.
Uyghur Language Guide: Want to learn a few basic Uyghur or Mandarin phrases? Listen as native speakers teach you the most often-used phrases.
Xinjiang Souvenirs: Learn about a few of the most popular souvenirs to take home from your trip…and get an idea for how much you should spend.
Xinjiang Food Guide: Get acquainted with what you're going to eat! Learn which dishes you want to try and how to say them in both Mandarin and Uyghur.
And more…
Hopefully these resources can be of great benefit to you as you plan your trip to Xinjiang. These pages are still a work in progress, so if you have any comments or suggestions, I welcome you to contact me.
More to Come…
As many of you already know, I have published a Turpan Travel Guide that is currently offered free to subscribers of FarWestChina. I recently completed a guide for Urumqi which will soon be offered, as well as a guide for Kashgar which I have almost finished.
I'm toying with the idea of a forum-like question page wherein travelers can ask questions or review those which have already been asked/answered. I enjoy getting emails from travelers but I think it would be an efficient use of my time if I could compile the answers to many of the most-asked questions onto one page.
Guest Posting
If you've recently been to Xinjiang and would like to share some of your experience for others to learn from, please contact me so we can work out a guest post. You can submit a Picture of the Week, a Top 5 Destinations article, or just write up your own story.
Thanks again to everybody for your support, and please pass along this website to anybody you know who will be traveling to Xinjiang!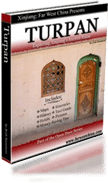 Like what you read?
If so, join over 1,000 others who receive exclusive updates on Xinjiang, plus get a FREE copy of the Turpan Travel Guide! Sign up here: