I've become addicted to Instagram over the past few years. As it turns out, I'm not the only one. According to the latest numbers, there are 1 BILLION other people around the world who feel the same way every month. My problem, however, is that Instagram is blocked in China. Ugh. So how is it possible to use Instagram in China?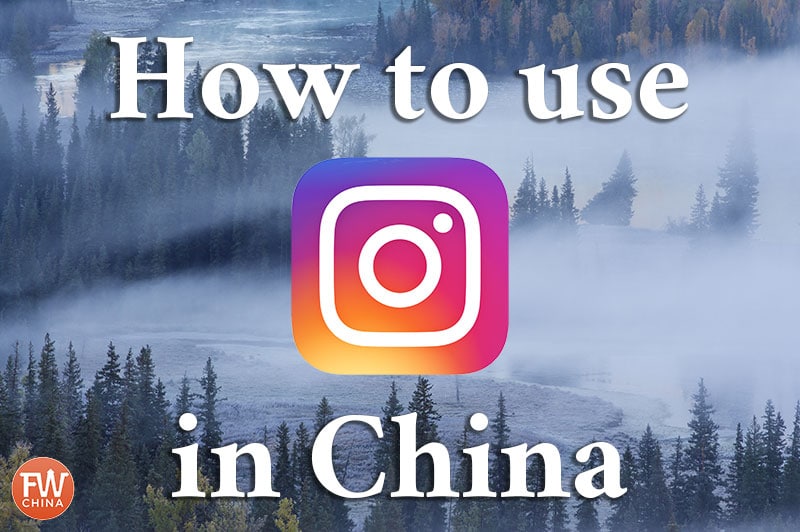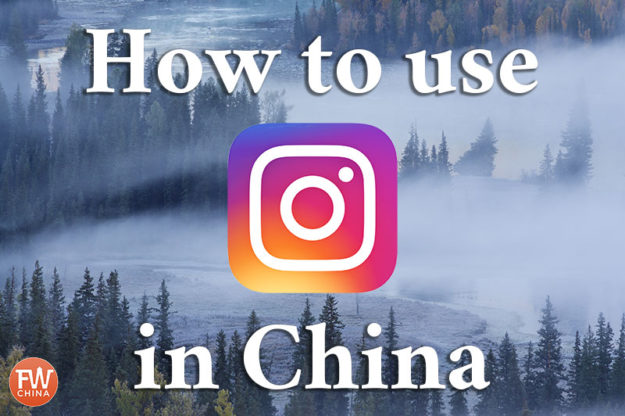 If we're not already connected, you should check out all my Xinjiang photos on the FarWestChina Instagram feed. I have hundreds of great photos and videos that I've posted from within China.
Every so often I get a comment from somebody that asks: is it possible to post to Instagram in China in 2023?
So to everybody who has that same question, let me share with you some quick thoughts.
Note: Some of the links in this article are affiliate links, which means that at no extra cost to you, I may be compensated if you choose to use one of the services listed here.
Accessing Instagram in China 2023 | Expat Guide
Perhaps you've heard of China's "Great Firewall"?
It's an affectionate term that we expats in China have given to the annoying censorship that happens in the country.
In 2009, following the horrific July riots here in Xinjiang, websites like Facebook, Google and Twitter were blocked.
A few years later in September 2014 Instagram was blocked during the height of the Hong Kong protests. It now joins a long list of other websites and apps that are blocked in China.
As you're aware, Instagram requires a mobile phone connected to the internet in order to post photos to the platform. Unfortunately, if you were to open the Instagram app in China it would never load.
Eventually the app will serve you the message:
"Not Connected to Internet".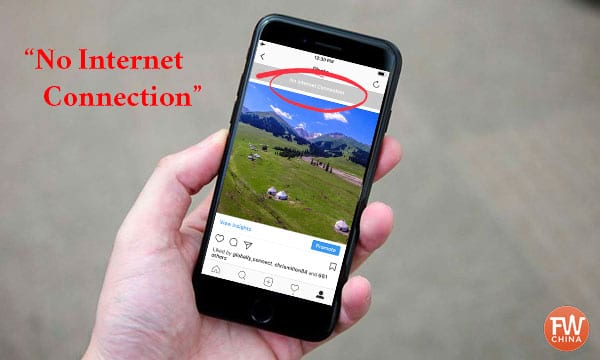 For this reason, using Instagram in China requires a solution that specifically allows your phone to get past this government censorship.
Solution: A "VPN" Connection
When you're on your desktop or laptop computer, there are simple proxy workarounds or free VPNs that can work (although free VPNs aren't all they're cracked up to be).
These free solutions unfortunately don't work well on your mobile phone where you spend most of your time on Instagram.
Like it or not, this is where you're going to need to fork over a few dollars to purchase a subscription to a VPN or "Virtual Private Network".
Most people use a VPN to secure their internet connection but it's also an effective tool to circumvent internet censorship.
Personally, I have 2 different VPNs installed on my phone. The reason for this is because in China, there are times when one doesn't work while another does.
My go-to VPNs for my phone are ExpressVPN and NordVPN – I recommend them because they work well and they both offer a generous 30-day money back guarantee.
ExpressVPN – Best Overall
One of the most popular VPNs on the market has also been one of the most reliable over the years in China. Plenty of servers and the new Lightway protocol give you more chances to find a connection that works.
They offer a 30 day money back guarantee and you can get 3 months free using this link!
NordVPN – Best App
NordVPN offers one of the easiest-to-use apps for both iOS and Android devices. I love the map they have to choose servers and the NordLynx protocol that takes advantage of new advances in encryption and security.
NordVPN is perfect for the non- "tech savvy" user and it also has a 30 day money-back guarantee.
It's a pretty simple connection process. After I've created an account and downloaded the VPN app on my phone, I just click "connect".
Within seconds I am able to start viewing and posting on Instagram!
Tips for Using Instagram in China
Having lived in China for over 10 years, I've had my fair share of frustrations with the internet.
Based on my experience, here are a few tips for you to keep in mind as you download a VPN and use Instagram in China.
Download a VPN before You Arrive in China: I know many people who wait until they arrive in China to start thinking about censorship, but by then it's too late. China doesn't just censor the internet, they make it intentionally hard to access VPN websites. Do yourself a favor and download ExpressVPN before you leave for China.
Use a 3rd Party App: I've used a service called Hootsuite (click this link for a 30 day free trial) that allows me to upload my photos from my computer and schedule them to be posted on Instagram. It doesn't always work without a VPN, but it can be an interesting workaround.
Be Patient: Using Instagram in China is always going to be slower and more frustrating than doing so in your home country. That's just part of the game. Be patient and let the VPN work its magic.
Final Thoughts on Instagram in China
Whether you're looking to access Instagram in China in 2021, or if you just want to get past China's censorship to visit Facebook, Twitter, Gmail or one of the hundreds of other blocked websites, you're going to be looking for the best VPN for China.
Oh, and once you do get set up, if you start to post some photos of Xinjiang on Instagram, make sure to tag #farwestchina!
I'd love to see your photos and connect with you. :)