Horse That Leaps Through Clouds
Counterpoint Press
by Eric Enno Tamm
Review by Josh Summers
'History does not repeat itself, but it rhymes" Mark Twain once quipped. Such is the theme of The Horse that Leaps Through Clouds, the latest book by author Eric Enno Tamm that is blend of historical non-fiction and personal travel narrative.
Retracing the steps of Baron Carl Gustaf Emil Mannerheim, one of Finland's most respected statesmen, the author journeys across Central Asia and into China to discover if the world's current perception of China's seemingly meteoric rise is reality of if, in fact, it is merely a rhyme of what has been said over the past century.
In the company of names such as Sven Hedin, Aurel Stein, Albert Von Le Coq, Paul Pelloit and others, Baron Mannerheim is one of the lesser-known chess pieces in what has been named The Great Game.
Indeed his journey was no more heroic than that of most merchants at the time and the impact his findings were minimal at best; nonetheless, the fact that we have a record of an important era in Chinese history written by "the greatest Finnish person of all time" is quite intriguing.
The Silk Road: Past and Present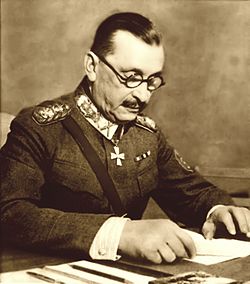 In July of 1906, Mannerheim set out from St. Petersburg to travel to Beijing as a spy for Russia.
Like every other explorer along the Silk Road at the time, he was forced to overcome difficult terrain, harsh weather and unpredictable politics all for the sake of "gathering intelligence".
His account of the journey, although it lacks a certain amount of passion and emotion, paint a beautiful picture of the Asian continent, from its remarkable terrain to its unknown people groups.
Exactly 100 years later Eric Enno Tamm boarded another Russian train with Mannerheim's writings in tow. He sought to visit the same places, experience the same adventures, and find the same ethnic minority groups that would help tie these two trips together.
A century separated them, but their observations on China, Tamm concludes, are eerily similar.
Opinion of Horse that Leaps Through Clouds
I admit that I approached The Horse that Leaps Through Clouds with a bias toward the Xinjiang chapters. I imagined myself standing in each location and enjoyed looking at the province through the eyes of a first-time visitor.
I was especially fascinated by his focus on foreigners – both past and present – who resided in Xinjiang and their reasons for doing so. His interviews with cafe owners, bloggers (not me, unfortunately) and a select few locals gave quite a few different perspectives on expats in the region.
Still, even in these chapters and especially throughout the rest of the book, I was keenly aware that this trip was both Mannerheim's and Tamm's first trip into Asia.
In this, like many other things, the two men are alike:
Neither spoke the local languages – including Mandarin.
Neither spent more than a week or two in one location.
Both of them made sweeping general statements about people and cultures in which they had very little experience – a few of which I disagreed with.
In the end I believe this book succeeded in tying together two separate journeys and offering insights into China's past, present and future. For most travelers, this book has the wonderful ability to transport you either to a place you've never been or to memories you've already made while providing a historical backdrop for each location.
As you read, though, keep in mind that the opinions expressed are the result of two, one-time journeys. Even Mannerheim noted in his memoirs and Tamm repeated:
After three weeks in China one is prepared to write a book about her, after three years an article, but when one has been her thirty years one realizes that one knows nothing.
I couldn't agree more.
Final Thoughts | Xinjiang Book Review
Of course, I say all this and I have written my own travel book about Xinjiang. It's not a memoir by any stretch, but if you're planning a visit to China's western region, it's the most comprehensive guide you'll find.
And if The Horse that Leaps Through Clouds interests you, you may also want to check out other great books about Xinjiang and the Uyghur people. These books include ones like: