Late last year I received the one official document that proved to be more elusive than any visa I have ever applied for: my Chinese driver's license.
Understandably, my family and friends were concerned.  Drivers on the Asian continent have a reputation for being dangerous, and that's not without a bit of truth.  In 2006 the number of fatal deaths on Chinese roads was double that of the United States, despite the fact that the U.S. reportedly had four times as many licensed cars.  Safety is an issue, for sure.
However, although logic seems to deny this fact, I firmly believe that China has made me a better driver.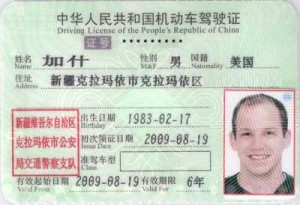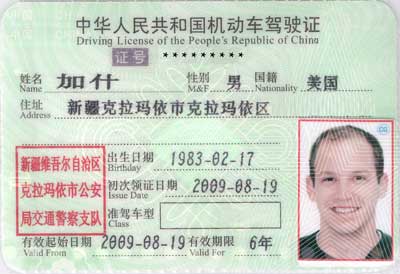 Cruising in China: Drive Defensively or Die
To the first time visitor or expat (a foreigner living in China), Chinese traffic seems like chaos.  Cars are weaving in and out of lanes, darting from hidden side streets and honking their horns,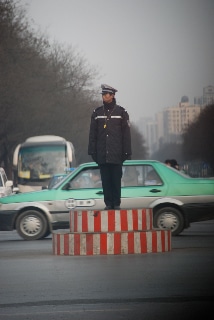 all without the use of that nifty little feature called a turn signal.  Escape from the vehicle is impossible because most cars are never more than 4 inches apart, just wide enough to fit the mirrors.
Sometime within the first year, though, while riding in a taxi and cursing another driver for making an improper move, it dawns on most expats…there are rules on these roads.  They may not necessarily reflect the law of the land, but at least they see order amidst the chaos.
You see, a Chinese driver has to be constantly aware of his surroundings and operates under a very simple assumption: Nobody else is going to follow the rules.
In America, the opposite is true.  We focus straight ahead and assume everybody else will follow the rules.  It is for this reason that many Americans have to take a Defensive Driving course.  It's because we suck at it.
Take these examples:
A driver runs a red light and almost hits me.  In China I assume every car that pulls up to a crossing will likely pull out in front of me and I plan accordingly.  In America, it's appalling to think that anybody would break the rules and therefore no notice is given to any cars at a crossing.
A car merges into my lane without signaling.  In China, lanes are not private property and such an intrusion is expected at all times.  In America we feel that we own our lane and such a person has invaded private property. Therefore we are compelled to return the favor with a honk and a finger.
An elderly man crosses the road at a turtle's pace.  In China, I fear hitting pedestrians more than cars.  Looking both ways before you cross has never been taught so I'm constantly on the lookout for brave pedestrians.  In America we assume everyone will use a crosswalk and even name those who don't: jaywalkers.  What reckless people.
[sam id="2″ codes="true"]
My Theory on Cross-Cultural Driving
My theory boils down to three parts:
Chinese drivers in the western world are a danger to society
Western drivers in the Chinese world are a danger to society
Those who have driven in another culture and returned to their own make the best drivers.
In other words, the best driver is a fusion of one who unquestionably follows the rules, a la American mentality, while assuming others won't do the same, a la Chinese mentality.
I can't prove this, of course, but since I fall into category three (the one which makes me look good), I'm going to stick with this theory for now.