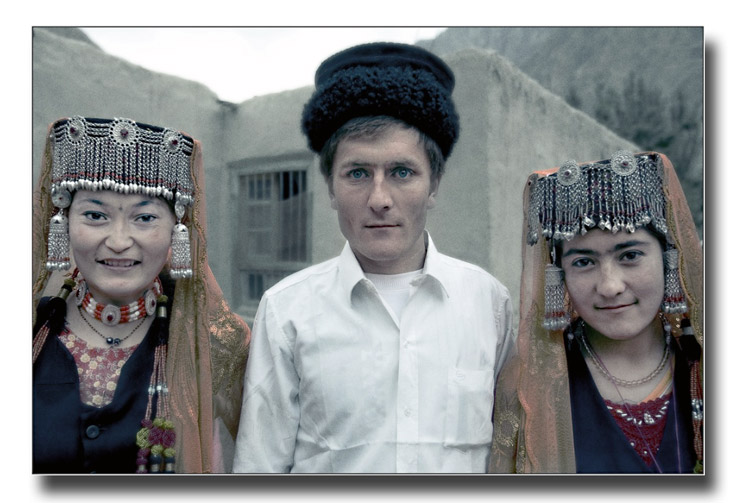 Tajik Trio
The Tajik people are one of the 56 official ethnic groups in China that primarily reside in Xinjiang. They have their own Autonomous County that borders Tajikistan near Kashgar and their nomadic population of 41,000 is majority Muslim. From the photographer 62lofu:
These are ethnically Tajik people, the girls were dressed-up to perform in a village dance, but many of the other villagers nipped home to dress-up just for the photos. If you look closely you can see that the man in the middle of the shot has clearly just put on his best shirt, you can still see the fresh fold lines in the cloth. And the hat is not an every-day hat, this one would be the equivalent of his Sunday-Best.
Error, group does not exist! Check your syntax! (ID: 4)
Interesting Facts about the Tajik of Xinjiang:
According to the CIA, there are more Tajiks living in the US than in China.
Most Tajiks in Xinjiang speak the Sarikoli language, which oddly isn't what is spoken in Tajikistan
If you've traveled the Karakoram Highway to Taxkorgan, you've probably met a lot of Tajik
Tajik, like the Uyghurs, don't celebrate Spring Festival, they celebrate Nowruz.