5 Things You Probably Didn't Know about Xinjiang
Maybe you already knew that Xinjiang is the largest province in China or that Urumqi is known in the Guinness Book of World Records as the farthest city from any major sea.  Or perhaps you have no clue where to find Xinjiang or Urumqi on a map.  The fact that you're reading this indicates that you must have some curiosity about Xinjiang.
So just for fun I've compiled a list of 5 things that I think the average person – even one who lives in Xinjiang – probably doesn't know about the province.  Only a province this big could be home to such bizzar facts.
#1

Xinjiang is home to the only river in China whose water flows to the Arctic Ocean.
The Ertix River (额尔齐斯河), located in the Altay region of northern Xinjiang, exits Xinjiang into Kazakhstan and runs northward into the Arctic Ocean.  The 546 kilometer river is actually the second longest river in Xinjiang in terms of water capacity and meets up with 5 other rivers before exiting the province.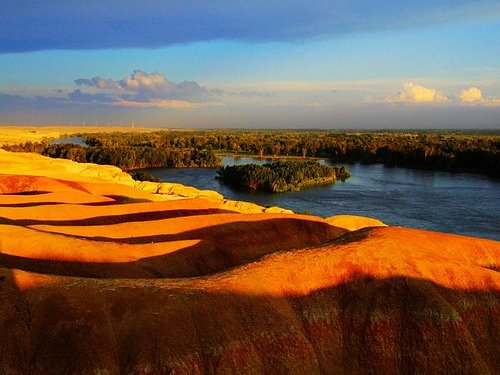 The Ertix River: photo by Jadore
#2

Xinjiang has the most airports of any Chinese province
Although the flights aren't always reliably available, the airports are abundantly scattered throughout Xinjiang.  With the exception of Urumqi and Kashgar all of these are domestic and usually only have flights to and from the capital.  Currently there are 14 airports in Xinjiang, but that number will be outdated by 2010.  Already I have read reports of 2 more airports being built, including one airport in the middle of the desert.
Our airport, for example, is a gorgeous building with multiple flight gates which is capable of landing and servicing a 747-sized aircraft.  Unfortunately, there is only one flight per day on a small prop plane that isn't even big enough to use the terminal.  The term "oversized" is an understatement.
#3

Xinjiang houses China's ONLY beaver natural reserve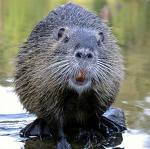 Odd, but true.  In the early 1980′s the government established this 5,000 hectacre natural reserve to help foster the growth of the beaver in Green River County.  Somehow they haven't been too successful.  The population has dropped from 1,000 in 1980 to only 500 as of 2007.  Most of this can be blamed on droughts in recent years, while some blame can also be placed on "ecological changes" (i.e. diverted water sources).
#4

Xinjiang has the largest mosque in China
Ok, so maybe this one isn't as obscure.  The Id Kah Mosque, the famous yellow-brick building in the heart of Kashgar, may look small on the outside but actually takes up quite a large amount of space – 16,800 square meters to be exact.  I've been there during one of the largest Muslim holidays and it is absolutely unbelievable how many people they can cram into (and around) that place.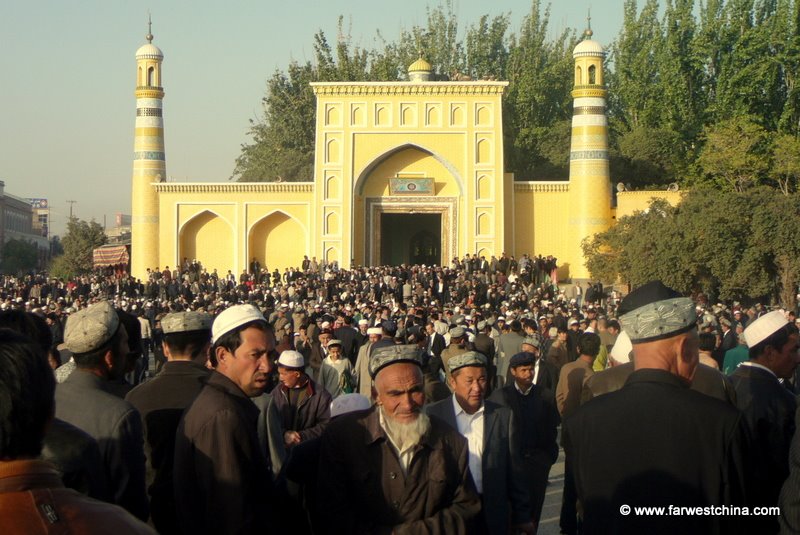 #5

People eat more fruit in Xinjiang than any other province in China
I believe the correct way to say this is that Xinjiang has the "highest consumption of fruits per capita" in China, but you get the idea.  The reason for this is the incredible amount of fruit produced here, many kinds of which have become famous in their regions (melons, pomegranates, grapes, etc.).  Interestingly, two of our three provincial neighbors, Tibet and Qinghai, have a difficult time producing fruit and therefore have the lowest fruit consumption in China.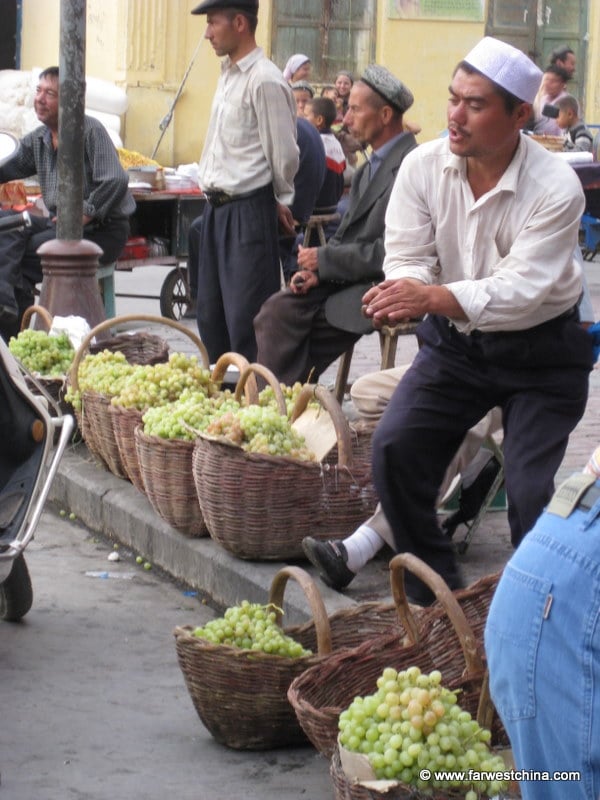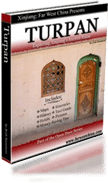 Like what you read?
If so, join over 1,000 others who receive exclusive updates on Xinjiang, plus get a FREE copy of the Turpan Travel Guide! Sign up here: