There is nothing that trumps the ability to personally travel to a distant location and soak in the atmosphere of a busy market, endless sand dunes in a desert or an ancient structure along the Silk Road. The only thing that might come close is a 360 degree video, a quasi-virtual reality that has the ability to transport you to far away places. For this reason, I'd like to offer up Xinjiang in 360.
Don't miss awesome, weekly videos…subscribe to FarWestChina on YouTube!
I've been testing out 360 degree videos for a few months now and although I'm convinced that the technology has a ways to go before it becomes mainstream, I'm willing to be an early adopter.
There are so many different cameras on the market today – some that are incredibly expensive ($10,000+) and others that are quite affordable ($100+). For the time being, I've decided to use a Fly360 camera to capture all of my 360 degree videos here in China's far western region of Xinjiang.
As I continue to capture 360 degree videos, I will be adding them here in hopes that eventually you can have the opportunity to visit numerous places out here in Xinjiang including the capital of Urumqi and maybe even the towns of Turpan, Kuqa, Kashgar, Hotan and others.
Travel to Xinjiang – in Reality!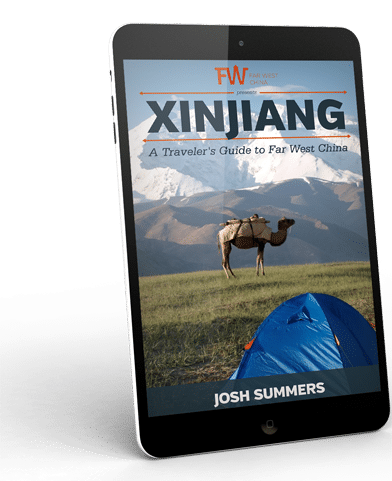 Finally, don't forget that if you decide to travel out here to Xinjiang in person (as opposed to virtual reality!), you need to grab a copy of the FarWestChina Xinjiang travel guide.
This guide will give you the most up-to-date information on where to go, what to see and how to get there. The maps alone provide immense value to any traveler who doesn't want to use a tour agency to take them around.
After you take a moment to watch the 360 video, let me know what you think in the comments below. Do you enjoy these type of viewing experiences?