When it comes to traveling the Silk Road in China, there are usually three "must-see" cities: Kashgar, Dunhuang and Turpan. Each city offers a unique insight into the history of the Silk Road along with proper tourist amenities to make the trip fun.
So why visit Turpan?
I mean, let's be honest: Turpan (also known as Tulufan in Chinese) is one of the lowest points in the world, so it's insanely hot during the summer! Who in their right mind would brave extreme heat just to see a few old cities?
Well, I did. And many others have done the same and been glad they went. Here are a few good reasons why.
Fascinating Historical Significance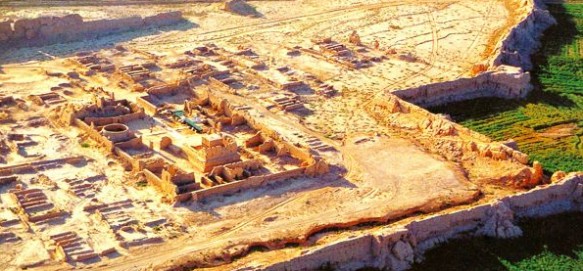 Nowhere else along the Silk Road is there such a concentration of historically significant sites! In fact, people have been inhabiting the Turpan Basin for more than 2 millenium according to archaeological and written record.
The best places to see this history in person are at the ancient Gaochang Ruins and the spectacular Jiaohe Ruins. Both cities were once grand capitals of a forgotten kingdom that collapsed many centuries ago.
Best of all, both of these ruins along with many other historical sites, are within only a 20-30 minute drive!
A Dive into Uyghur Culture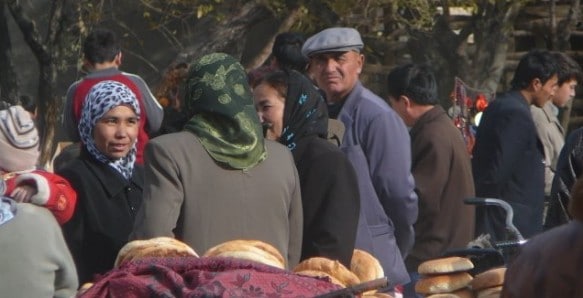 If you stay in the south part of town, there's no escaping the Uyghur culture that you'll be immersed in. Ever since the 14th century this area has been predominantly populated by the Uyghur ethnic group.
One of my favorite places to hang out in the cool evenings was the night market, an area where vendors cook lamb kebabs over a grill and noodles are prepared in abundance. People come out for a good time and stay late into the evening drinking beer and laughing.
It's also a ton of fun to take a walk west of town into the Uyghur neighborhoods. It's a blast to check out the beautiful Turpan Mosque and take pictures of the well-decorated doors. People are often sitting outside and more than willing to engage with you.
The Night Market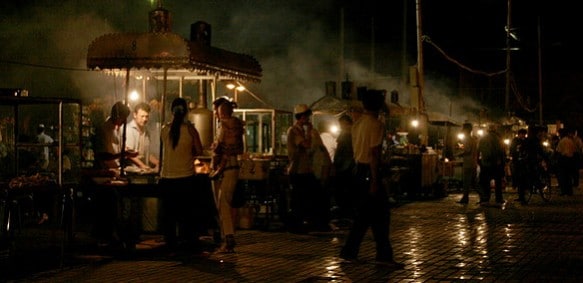 So I mentioned the famous Night Market above, but it bears repeating. You have to visit!
Xinjiang offers such an excellent variety of food that are all on display at the night market. Some of it may not look so appetizing (like the sheep entrails…uggh!) but the majority will have your mouth watering like crazy.
If you don't believe me, check out a few of these examples of food that you'll find well-cooked and well-priced at the Turpan Night Market:
DaPanJi:

A huge plate of chicken, potatoes and peppers swimming in a delightfully spicy red sauce.

Pollo (or "Pilaf"): A traditional Central Asian cuisine with a Uyghur flair. Savory lamb over tasty rice.
Uyghur Flat Bread: Offered in a variety of styles, it's a perfect compliment to kebabs or Dapanji.
Laghman Noodles: A Uyghur noodle dish topped with vegetables and optional meat.
Amazing Architectural Feats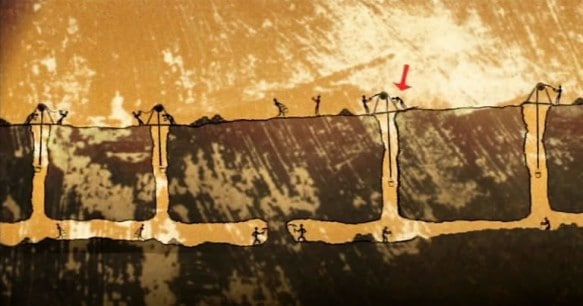 Turpan is well-known for their irrigation system, known as karez. These underground water channels meant to transfer snow melt to the dry desert farms were built hundreds of years ago before major digging equipment was available to help.
It was explained to me this way: if all of the karez in Turpan were put end to end, it would run all the way to Beijing! That's simply incredible!
The karez are not the only beautiful example of architecture. I also loved checking out the Emin Minaret, one of Turpan's most famous tourist sites.
Take a close look at the brickwork on the minaret that stands majestically pointing toward the sky. These are not accidental patterns and somehow they have stood the test of centuries to remain a beautiful piece of Uyghur artwork.
Top Notch Museum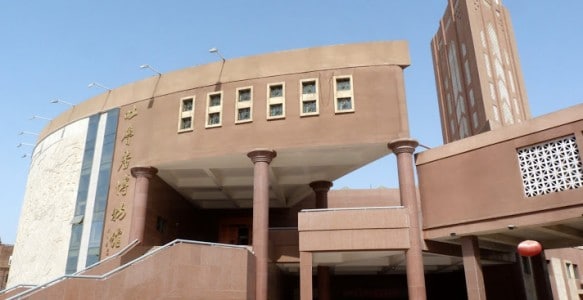 It used to be that the Turpan Museum was housed in a run-down building probably built in the 60's. Not so anymore.
The new Turpan Museum opened in 2009 and is the second-largest museum in all of Xinjiang (second to the Urumqi museum). Taking advantage of the many historical sites that surround Turpan, the museum is full of fascinating artifacts that cover pretty much every time period.
The highlight of the museum, however, are the mummies. Dug out of the Astana tombs of the ancient kings and queens, these mummies have been remarkably preserved by the dry heat of Turpan weather.
The museum is within walking distance of the most popular Turpan hotels and here's the best news – it's free!
Experience the Healing Powers of Sand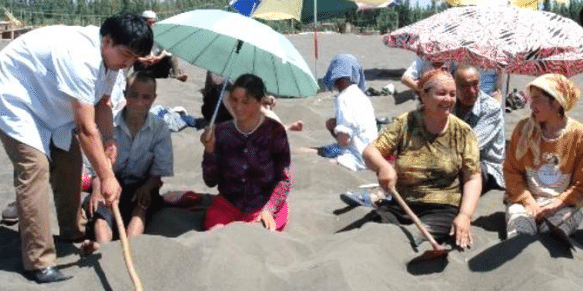 If you're the type of person who enjoys trying the stuff that most people either avoid or just ignore, you're going to love this.
One of Turpan's biggest attractions is known as Sand Therapy. It is believed that sand offers certain healing powers due to the magnetic properties found in a particular sand dune near town.
People come here and bury themselves in the sand for hours on end, sitting under the shade of an umbrella or a towel. It may be over 100 degrees outside, but they'll still be laying there drinking hot tea!
So if you have any ailments or diseases…go see a doctor! And then if that doesn't work, go bury yourself in the Turpan Sand. :)