So you want to stay connected with your friends and family while you're traveling to Xinjiang, China? Despite all the news about the internet being blocked for much of 2009-2010, it's now quite easy to make international calls, get around the famous Great Firewall, or send snail mail within the province.  Whether you plan to travel to China for a short period or work here for several years, these resources will keep you connected back home.
Accessing the Internet
Many sites including Facebook, Twitter and even FarWestChina are often blocked in China. While it's possible to circumvent this block through free proxies, often times these are unreliable and not secure. In order to ensure that you'll have open, private and secure access to the internet, one these services are recommended:
———————————————————————–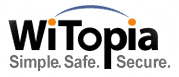 Witopia has been a reliable company for many expats in China trying to get around the frustrating China internet. They maintain a very low price but unfortunately only offer plans starting at 1-year.
FarWestChina Bonus! If you use the code 'FarWestChina' (capitalization important) you'll receive an additional 10% savings upon checkout.
———————————————————————–
12vpn is another company that comes with high praise from its customers. It is one of the cheapest options out of these three, but also reportedly the slowest. Also, like Witopia they only offer 1-year plans but they offer a free 7-day money-back guarantee.
*Disclaimer: A few of these links are affiliate. I have personally checked out each of these services and hope that you'll support this site by following the links if you decide to use any of these services. Thanks!*
International Phone Calls
There are three ways that you can go about staying connected via international calling: internet telephony, calling cards or a Chinese cell phone. None are particularly better than the other, but each fits the styles of different people.  Make sure you choose well based on whether you're a student, traveler or long-term worker.
———————————————————————–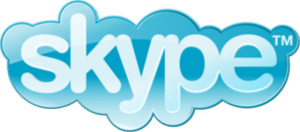 Skype is probably one of the most recognized telephony services in the world, and for good reason. You can connect with friends who use Skype for free, you can make international calls for cheap, and you can even create your own phone number that follows you wherever you go.
Skype is great for travelers or long-term expats who have a laptop and know they will have consistent internet access.
Snail Mail from China
Sending mail in China isn't terribly difficult and doesn't require any special company other than the post office.  Just prepare your letter or package, arrive at the post office and have your ID and money ready.  It's that simple!
It is important to keep in mind, however, that it is very difficult to send electronic media (CD's, DVD's, hard drives, etc.). Read more about sending a CD in China.