*This post is part 5 in a series of posts entitled "Why It's Good to Live in (and Travel to) Xinjiang".  If you haven't already, it might be a good idea to read over The Intro, Reason #1, Reason #2, Reason #3, and Reason #4 before continuing.*
Much of Xinjiang has still been left untouched by foreign hands…thankfully. There have been a couple places that my wife and I have visited where people have come up to us and said "We are so excited to see you! There has never been a foreigner here before." The local police actually had to hold a quick staff meeting to figure out if what kind of paperwork or formalities that had to be done for us to stay there, because they were unfamiliar with the process.
Sometimes this foreigner excitement leads to the annoying stares, unending questions, or greetings yelled from a mile away, but for the most part it just makes us feel special. It's a taste of celebrity without the burden of keeping up appearances.
The Advantages
Believe it or not, there is actually an advantage to having a certain level of foreigner curiosity where you live.  For those of us who work here in Xinjiang, it provides job security.  In this city of 200,000 where my wife and I live as teachers, we are 2 out of only 4 westerners surrounded by over 50 elementary and middle schools.  Needless to say, our school has gone to great lengths to keep us happy knowing that another school would be itching to snatch us up.
Another advantage is easy recognition.  When you're the only two Americans in a city, people remember you and desire to be remembered by you.  We often get picked up and driven home while out walking, taken out to meals, and invited to big social events. While this can easily become an annoyance, once you're able to master the art of saying "no" when necessary, it can quickly become an enjoyable benefit.
There are Disadvantages…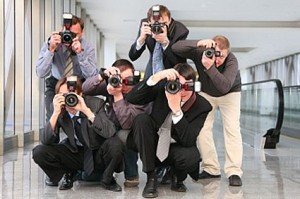 So I guess it wouldn't be fair to only list the advantages.  As mentioned above, being one of only a few foreigners can also be difficult.  We've taken numerous pictures (read: Flattery or Manipulation: A Coffehouse Tale) and even given out a lot of autographs, but this is really only as annoying as you make it.  If you come to visit, be prepared for long stares and mumbled comments.  It happens.  If you come to live be prepared to be in the spotlight at any banquet, party, or wedding that you attend.
Of course, it's not always going to be this way.  As time goes on and Xinjiang begins to open up, foreigners will become old news, but I think that time is still quite a few years away.  For now you can see this as a great opportunity not just to visit, but even to work here.  Still not convinced?  If you still can't see why I would much rather live here than in Beijing or Shanghai, make sure you read the final part of this series detailing the most beneficial part of living and working in Xinjiang.
—————————————————————
Follow up with the rest of the series on "Why Live and Travel to Xinjiang?":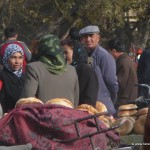 1. The Cultural Diversity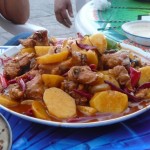 2. Diversity of Food and Music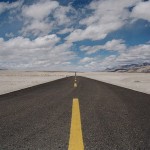 3. Obscurity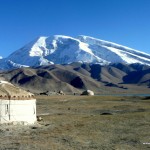 4. Exotic, Natural Beauty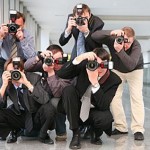 5. Foreigner Curiosity and Excitement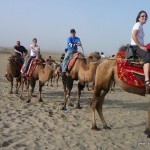 6. Hone Your Survival Skills