*This post is part 4 in a series of posts entitled "Why It's Good to Live in (and Travel to) Xinjiang".  If you haven't already, it might be a good idea to read over The Intro, Reason #1, Reason #2, and Reason #3 before continuing.*
There are so many places in China that are worth visiting, but very few of them have such a variety of scenery. Here in Xinjiang you can find huge mountain ranges just a stone's throw from flat desert. Crystal blue lakes or weird rock formations. If you're an outdoor enthusiast or a nature photographer, there's no better place to be than Xinjiang. Hiking, mountain climbing, rafting, horseback riding, and camping are just a few of the activities which make experiencing Xinjiang so much fun.
It would be useless to try to explain natural beauty with words, so I'll just post a few pictures for you to enjoy.  Just so you know, each one of these pictures you see below was taken by us using our inexpensive digital camera.  Neither my wife or I are great photographers, but it's difficult to mess up places which are inherently so beautiful.
The Ghost City
The Ghost City
On the road to Karakul Lake
Near Kashgar
Karakul Lake and Mountains
Taklamakan Desert
Sunrise on Karakul Lake
Sunset in Yili
—————————————————————
Follow up with the rest of the series on "Why Live and Travel to Xinjiang?":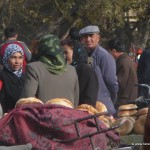 1. The Cultural Diversity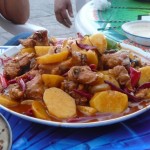 2. Diversity of Food and Music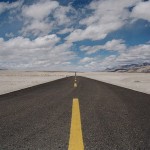 3. Obscurity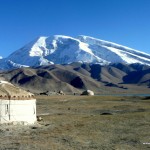 4. Exotic, Natural Beauty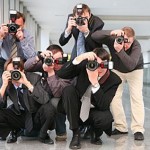 5. Foreigner Curiosity and Excitement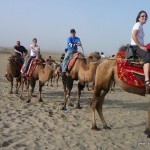 6. Hone Your Survival Skills