Hostels in China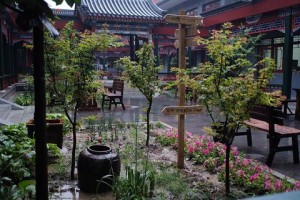 Since the recent Shanghai Expo in 2010 and the magnificent Beijing Olympic Games 2008, China is cropping up ever more frequently on tourists' must-visit destinations. But China is a big place and it takes some time to take in the whole country. The best way to make your money stretch farthest is to stay in hostels en route.
You can find places to stay all over Xinjiang and China, but you can expect better choice in the major cities. You can find plenty of hostels in Beijing but other popular tourist destinations such as the seaside resort of Qīngdǎo or Yángshuò beside the Li River also have cheap accommodation. You can even find a hostel in the far reaches of the Xinjiang region, although there are fewer options to choose from. Here, it's usually better to just stay in a Xinjiang hotel.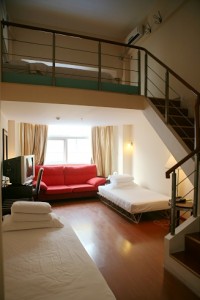 If you do intend to stay in the cities, think about location. For instance, if you are looking for a hostel Shanghai and its Bund district might seem like the most attractive place to stay; right in the heart of the city and everything within easy reach. But if you would prefer to experience real, local life, look a further afield. Prices will probably be cheaper away from the centre too.
The cheapest option is to stay in a dormitory. It varies from hostel to hostel but generally, guests can choose to stay in either mixed or single sex dorms. These shared rooms sleep between 6 and 16 people. Couples and families will be glad to know that many hostels offer private rooms. Although private rooms are more expensive, they still often beat cheap hotels on price and are perfect if you prefer a bit more independence.
It's not just the price of the room where you save money in a hostel. Keep an eye out for hostels which include a free breakfast. If you are travelling for an extended period of time, eating out three meals a day can get expensive, but guests can use the hostel's self-catering facilities to prepare a few meals or packed lunches.
Hostels target budget travellers and they are always eager to help you save money wherever possible. Some hostels offer free city tours, evenings out at the local bars or movie nights at the hostel. Not only are these free or cheap activities, participating means you'll have the chance to meet some of the other guests, a big plus if you are travelling solo and want some company.
If the hostel has a bar, find out if they run a happy hour. This could certainly save you paying the more expensive inner city prices and it can be a good indication of how sociable the hostel might turn out to be. Staff at hostels will either be local or keen backpackers themselves. They will have great knowledge about the area and could certainly suggest some cheap places to eat and drink in the neighborhood.