Subscribe to FarWestChina
If you're interested in keeping up with all that's going on at FarWestChina, you've come to the right place. Years ago a person had to bookmark a site and repeatedly return to see any new material or posts, but all that has changed with RSS and subscriptions.  Now instead of searching out new stuff, the stuff comes right to you.
RSS Feed

Most every blog nowadays, including this one, has an RSS feed – which stands for "Really Simple Syndication".  For those of us who use it, it's wonderful.  For those who don't, it doesn't seem quite so "simple", but don't worry.  Basically you can use anything from Google Reader to Bloglines to MyYahoo to keep tabs on the latest news from your favorite blogs or news sites.  If you're interested, click on the image to the left to subscribe.
Email Subscription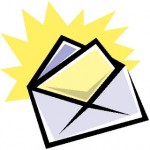 If you don't understand RSS or don't have much time or desire to figure it out, then e-mails might be the way to go for you.  In a nutshell, you receive an e-mail any day in which there is a post on this site.  Nothing more, nothing less.  You can subscribe anytime you want and you can unsubscribe anytime.  I don't take much notice, so you won't hurt my feelings.  If this interests you just type in your e-mail address below and you'll receive an e-mail after the next update.
Please note that your email will never be used for any purposes other than those outlined above. Your address is kept private, I promise you!